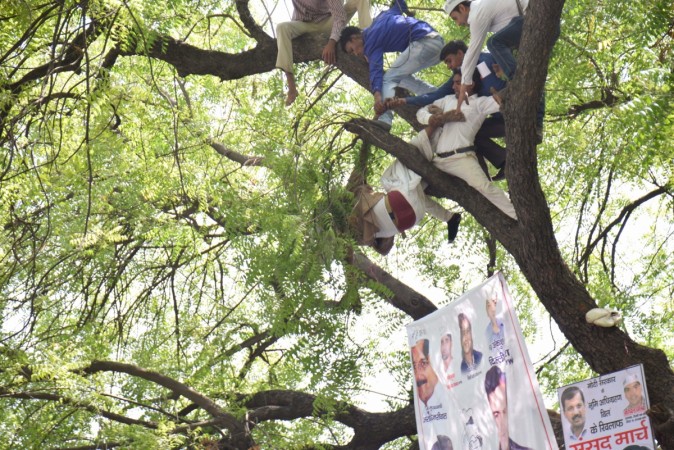 Haryana agriculture minister BJP leader OP Dhankar has left the party red-faced by calling farmers who commit suicides 'cowards'.
In an insensitive remark on Tuesday, Dhankar said farmers who take their lives are criminals and do not deserve government support. "Why should we help them?" said Dhankar, who ironically had once headed the Bharatiya Janata Party Kisan Cell.
"Suicide is a crime. According to Indian law, suicide is a crime. A person who commits suicide runs away from his responsibilities. Such people are cowards and the government cannot stand by such cowards or criminals," he said.
With the ruling Bharatiya Janata Party government already facing the heat over its land acquisition Bill, the callous statement will leave it open to fresh attacks. The Haryana minister's remark also contradicts the chief minister ML Khattar's criticism of the previous Congress government of being 'insensitive' to the plight of farmers.
The statement comes at when there is huge public outrage over the recent suicide of a Rajasthan farmer at an Aam Aadmi Party rally in Delhi in full public view, and the politicisation of the issue.