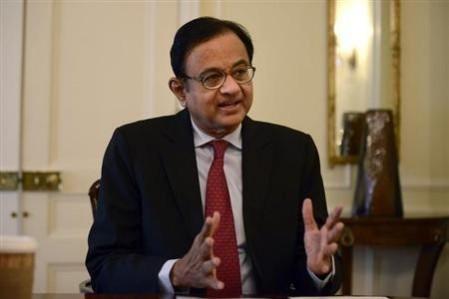 Former Union Finance Minister P Chidambaram has said that the Prime minister Narendra Modi-led BJP government is greedy and plans to take away the reserves of the Reserve Bank of India.
Chidambaram, who was in Guwahati to hold the consultation for preparation of Congress manifesto for the 2019 Lok Sabha polls, said: "This government (NDA) not only wants the profit but also something like Rs 1 Lakh Crore from the reserve of RBI too. This government is greedy. No government in the past had asked for the reserve in RBI."
He said the Modi government needs to understand the roles and functions of the central bank. "BJP should stop seeing RBI as a limited company. RBI is not a limited company, it cannot be even compared to the private or limited company," he added.
The minister claimed that BJP is seeking the RBI reserves because it could not get anything out of demonetisation as the maximum amount of money came back to banks.
Talking about RBI's board meeting scheduled on November 19, the minister warned if the present RBI governor Urjit Patel resigns from his post or agrees to give the reserves to the BJP government, it will terribly impact the economy.
"My information says that the government may force to pass a resolution at the RBI board meeting to transfer a large sum of money from the reserves. Two scenarios can emerge if such a situation happens. Either the RBI gives in or the Governor resigns. Both the situations will be a disaster and will have a catastrophic impact on the country's economy," Chidambaram was quoted as saying by The Times of India.
However, Economic Affairs Secretary Subhash Chandra Garg has dismissed all the allegations on central government planning to seek Rs 3.6 lakh crore from the RBI, adding that the government's fiscal deficit target is completely on track.
"Lot of misinformed speculation is going around in media. Government's fiscal math is completely on track. There is no proposal to ask RBI to transfer (Rs) 3.6 or (Rs) 1 lakh crore, as speculated," Garg said in a tweet.
According to reports, the proposal made by the BJP government to transfer (Rs) 3.6 or (Rs) 1 lakh crore was the major reason of the conflict between RBI governor Patel and the Modi government.