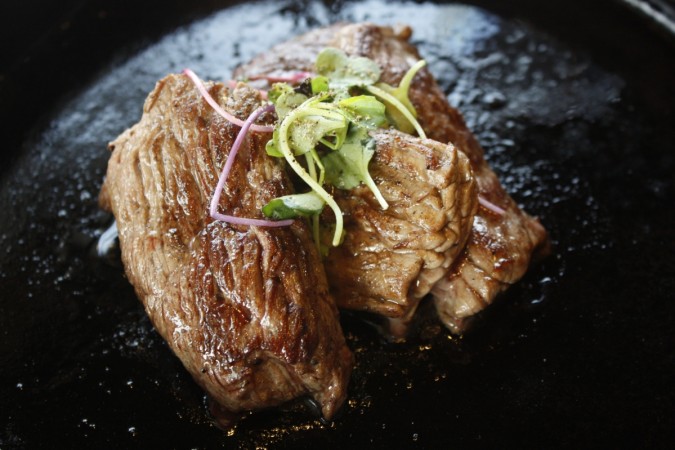 Mysuru's Charvaka Social and Cultural Trust has landed in troubled waters for serving non-vegetarian food including some beef dish to participants during an interaction programme at Mane Angala auditorium inside Kalamandira on Sunday. The seminar was based on the topic –"Food habits and people's democracy"
Cow urine- the cleanser
Meanwhile, BJP Yuva Morcha president Sampath Kumar said in a report that they condemn the act and added that the event organisers ruptured the sanctity of the place by serving beef. In an attempt to cleanse the premises of the Kalamandira, the workers sprinkled gau mutra (cow urine) using mango leaves. They also raised slogans against district administration for giving permission to conduct such an event.
Violated 'food' norms
A show-cause notice has been issued by the district administration not for serving beef but for flouting the standard rules on food to be followed while hosting an event.
Deputy commissioner D Randeep clarified that the notice was issued for flouting the standard rules, read a report. The issue is not that they served beef but rules say, only vegetarian food could be served there, that too outside the premises of Kalamandira. The trust will either be charged security deposit or prohibited from hosting programmes in Kalamandira in future.