A right-wing religious and political leader has created fresh controversy by suggesting that those who eat beef should be hanged. The worst-hit might be the BJP-led NDA government at the Centre, which has been struggling in recent times with its cattle policy.
Sadhvi Saraswati, while speaking at the All India Hindu Convention at Ramnathi village in Panaji, the capital of Goa, said on Thursday, June 15: "I would recommend to the government of India that those who consider it a status symbol to eat the meat of one's own mother should be hanged in public. Then only people will realise that it is our duty to protect the ' gau mata'."
Cow politics started rearing its head in India ever since the BJP romped to power in the 2014 Lok Sabha elections. There have been lynchings over accusations that someone was consuming beef — like the Dadri killing — and even cow transporters have been targeted — like Pehlu Khan in Rajasthan.
What exacerbated matters recently was a Central law that made it illegal for cows to be sold for the purpose of slaughter. Detractors saw it as a de-facto beef ban. The Madras High Court on May 30 put a stay order on that law, but the matter is not dying down anytime soon.
A retiring Rajasthan High court judge added fat to the fire recently by suggesting that cow should be made the national animal, and that cow slaughter should be made a punishable offence that entails imprisonment for life. What Sadhvi Saraswati has said is just an extension of that statement.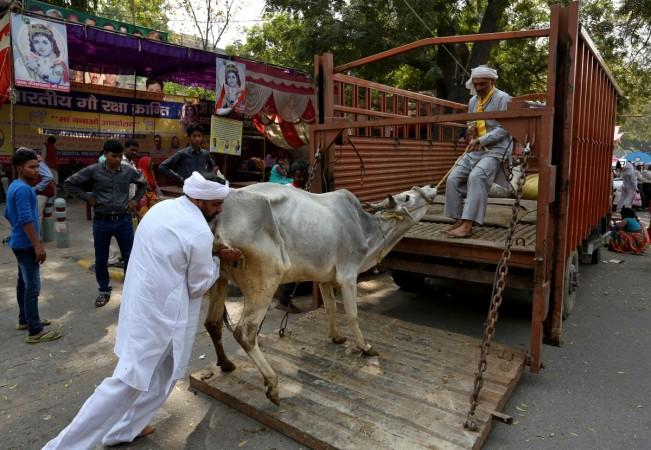 Who is Sadhvi Saraswati?
Sadhvi Saraswati is a young religious figure who heads the Sanatan Dharma Prachar Seva Samiti in Chhindwara, which is in the state of Madhya Pradesh. She is just 22 years old — she was born on August 1, 1995.
An influential figure in her community, Sadhvi Saraswati is quite active on social media. She has her own Facebook account and blog, and often posts about religious topics on them.
Here are some photos of her from Facebook and blog: