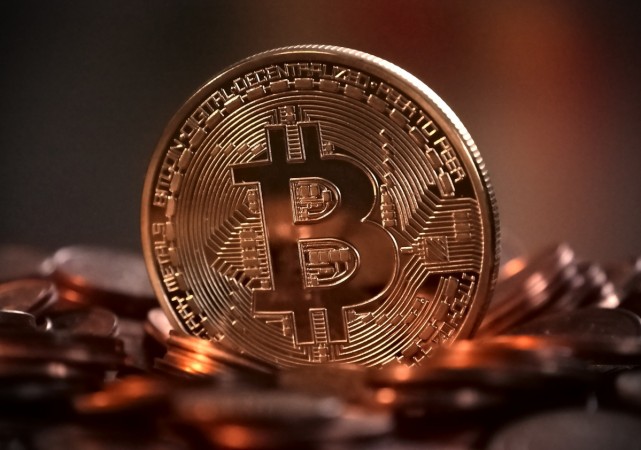 Emil Oldenburg, one of the co-founders and CTO of Bitcoin.com, is no longer convinced by the future of bitcoin. Despite the fact that the cryptocurrency's astronomical price surge this year helped his site grow its profile, Oldenburg now tends to believe that bitcoin investment is currently the riskiest venture one can make.
"There's an extremely high risk. I have in fact sold all my bitcoins recently and switched to bitcoin cash," Oldenburg told Swedish tech site Breakit in an interview, referring to various problems with bitcoin's high transaction costs.
Bitcoin trisection costs are indeed doubling every three months while the average time for a single transaction is now said to be 4.5 hours. According to a report from Ars Technica, bitcoin transaction fees recently reached as much as $26 per trade.
Bitcoin.com, which reportedly has tens of millions of unique monthly visitors, mainly depends on its bitcoin "mining pool" -- where it creates new units of the digital currency -- for revenue generation. Although Oldenburg didn't disclose any numbers, he did reveal that "it's an awfully lot of money."
However, Oldenburg still believes that there is a brighter future for bitcoin cash, and the switch needs to take place right now. According to him, Bitcoin.com has also started focusing more on bitcoin cash, which split from bitcoin in August, and recently beat Ethereum to become the world's second-largest cryptocurrency.
Illiquid cryptocurrency
The reason why Oldenburg decided to sell all of his bitcoin and switch to bitcoin cash is the lack of market liquidity of the former. Most people are still unaware about the risks of owning bitcoin because they have only "bought" the digital currency, but never sold or used them for trade.
Although buying, selling or trading in bitcoins still may not be a big concern for investors, the actual problem lies in the way bitcoin transactions are recorded on the blockchain. Because of the limited amount of deals allowed per second in the bitcoin network, the cryptocurrency has become very illiquid and unusable.
While the limited amount of bitcoin trades allowed per second has led to high transaction costs and long transaction lead times, bitcoin cash has so far remained unaffected by such concerns.
"It only costs $0.012 to send a [Bitcoin Cash transaction] and there are no lead times. The only drawback is that you need larger hard drives, but that's not a problem for most people," Oldenburg said, adding that the bigger block size limit of bitcoin cash (8MB) than that of bitcoin (1MB) helps it maintain lower transaction fees.
A baffling bubble?
Bitcoin continues to garner optimistic outlook from many experts, with some even predicting that the cryptocurrency's price will eventually hit $300,000 to $400,000 in the future. Such bullish estimates are based on the idea that because only 21 million bitcoins can ever exist, mounting demand for the digital currency will naturally drive its price up.
"As the supply of Bitcoins is kept fixed by the underlying protocol, price increases are essentially due to increasing demand," Daniele Bianchi, an assistant professor of finance at the Warwick Business School, said in an email to International Business Times, India.
"Bitcoin is becoming more like an asset class rather than a method of payment. This is something that the public and regulators should realise to fully understand the price dynamics of Bitcoin," Bianchi said.
On Sunday, even the Chicago Mercantile Exchange (CME), the world's largest futures exchange, entered the bitcoin market, triggering speculation that the move will boost investor interest in bitcoin and push its price higher.
However, fears of a bubble burst also loom large.
In a recent report, titled "Outrageous Predictions," Denmark's Saxo Bank said that bitcoin's trading value would touch a record-high of $60,000 in 2018, before taking a nosedive to its fundamental "production cost" of $1,000 in 2019.
"From what we can identify, the only reason today to buy or sell bitcoin is to make money, which is the very definition of speculation and the very definition of a bubble," Credit Suisse Group AG Chief Executive Officer Tidjane Thiam said last month.