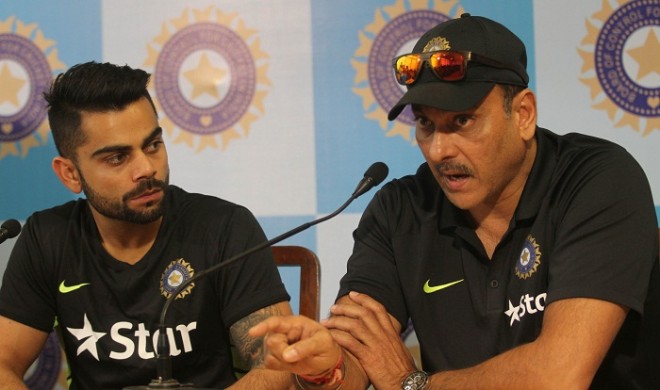 After Sandeep Patil filed his papers for the position of India cricket team coach, former Team Director, Ravi Shastri, as expected, has also thrown his hat in the ring. Shastri, who has received the backing of the senior players including Virat Kohli, has also got support from former cricketer Bishan Singh Bedi for the prestigious role.
Under Shastri, India looked a quality side, and played some positive cricket. They defeated Sri Lanka and South Africa in the Test series and also reached the semifinals of the World T20 in India earlier this year. Bedi is pleased with Shastri showing interest in taking over the permanent coach role.
"I am happy to learn Ravi has applied for the post. I have a lot of time for him and he has done a reasonable job in his time as Team Director. It is visible that he has infused a positive attitude in the dressing room," the Mid-day quoted Bedi as saying.
The coach's post is presently lying vacant after Shastri's tenure as a Team Director came to an end after the World T20. India will not have a permanent coach in their tour of Zimbabwe, which starts June 11. Sanjay Bangar has been handed the role of a temporary coach for the tour.
However, there are a number of names doing the rounds for the India coach job including that of Daniel Vettori. The last four permanent coaches of the Indian team were foreigners, namely John Wright, Greg Chapell, Gary Kirsten and Duncan Fletcher, but Bedi does not favour non-Indian coaches as he feels foreign coaches lack intensity.
"Look, I don't wish to sound prejudiced. But I feel an Indian must handle it. This is an Indian concern. We don't give respect and dignity to an Indian, but are willing to bow to a foreigner. We have seen foreign coaches and it's difficult to see the same intensity," Bedi said.
Though Dravid has not filed his nomination yet, the former India captain has been closely linked to the job as well.
India are expected to have a full-time coach before they head over to the West Indies for the Test series in July.