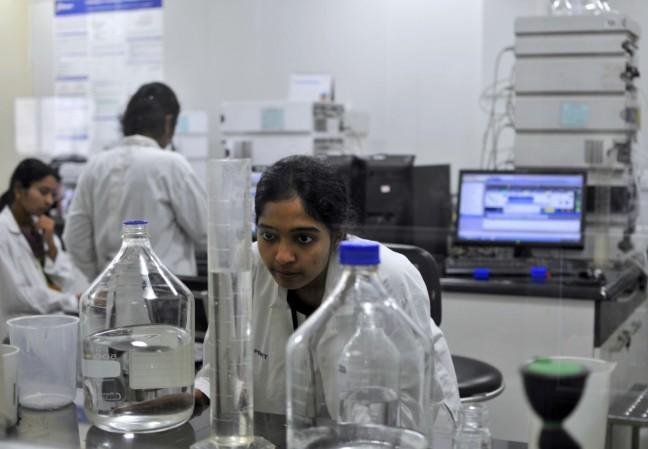 Biocon shares flared up on the stock exchanges on Tuesday in response to a regulatory filing by the Bengaluru-based biotech company that it will be considering a bonus issue. The stock rose to an intraday high of Rs 1,168 and was trading at Rs 1,158, a gain of 8.66 percent, on the BSE at around 10.38 am.
The board of directors are scheduled to meet on Thursday to discuss issuing bonus shares, after a gap of almost nine years. The last such issue was in September 2008, in the ratio of 1:1.
Reliance Industries Ltd. (RIL) was among the top Sensex gainers of the day, on the back of its Q4 results declared on Monday. The stock was up 1.81 percent at Rs 1,442 after brokerages recommended a "BUY" on the stock. "We are rolling over our TP to FY19 to Rs1,650 from Rs1,220 earlier," brokerage IDBI Capital Markets & Securities said in a note on Tuesday.
Based on Tuesday trading prices of RIL and TCS, the former is now the most-valued Indian company at a market capitalisation of Rs 4,67,899 crore as against TCS trailing at Rs 4,56,035 crore.
Other index gainers included Mahindra & Mahindra, HDFC Bank and ICICI Bank. The BSE Sensex was up 151 points at 29,806 and the NSE Nifty was trading at 9,263, a gain of 45 points.
On Monday, foreign institutional investors (FIIs/FPIs) were net sellers of Indian equities worth Rs 280 crore, according to provisional data published by the National Stock Exchange (NSE).
In its outlook for the day, brokerage Motilal Oswal Securities said: "Overall markets will be dependent on global cues and corporate results. The flows have continued to be mixed with FIIs being net sellers in this month while DIIs were net buyers. Given global cues and positive results, buoyancy could continue in near term."