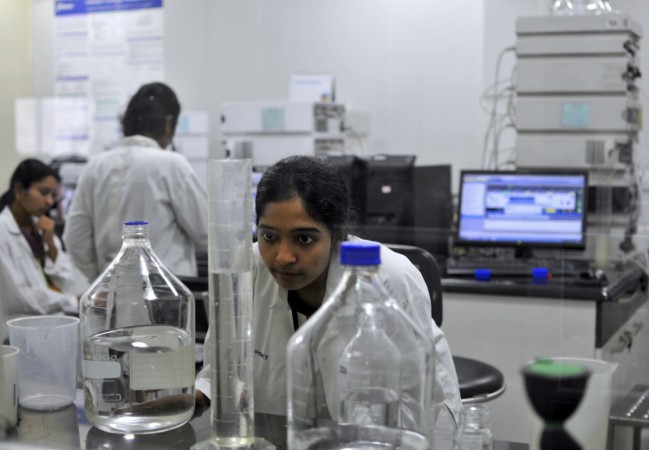 Update at 3.06 pm: Biocon shares were trading 1.85 percent lower at Rs 1,099 on the BSE on Friday, in response to the quarterly and full-year results. The BSE Sensex was down 112 points to 29,918.
Original story:
Biocon, the Bengaluru-based biotech company, reported 75 percent increase in consolidated net profit to Rs 135.4 crore (excluding Syngene fire losses) for the March 2017 quarter (Q4) as against Rs 77 crore (ignoring exceptional items) in the corresponding period last year. Revenues came in at Rs 974.3 crore in comparison to Rs 972.7 crore in the year-ago period.
Shareholders had something to cheer about as the company declared a bonus of 2:1 (two bonus shares for every share held) and a final dividend of Rs 3 per share. The bonus shares will be credited to shareholders within two months (by June 26). The share price of Biocon closed at Rs 1,119.60 on the BSE on Thursday.
"Our Q4 revenue at Rs 974 crore reported a muted growth due to elongated approval timelines in some emerging markets, discontinuance of some in-licensed products and impact of the fire at Syngene," the company said in a regulatory filing on Thursday.
The full year (2016-17) consolidated net profit rose 11.2 percent to Rs 612.1 crore from Rs 550.4 crore (including deferred revenue of Rs 268.4 crore and impairment in Biocon SA assets of Rs 107.80 crore).
Full year consolidated revenues increased 18 percent to Rs 4,078.7 crore on all-round improvement in sales in comparison to Rs 3,460.2 crore in the preceding fiscal.
"We have closed the year FY 17 with a strong revenue growth of 18% led by a sturdy performance of our Biologics as well as Small Molecules businesses.
"FY17 was a landmark year wherein we established our credibility as a global biosimilars player with the launch of Biocon's Insulin Glargine pen in Japan and submission of five regulatory filings of our biosimilars in the developed markets of US and EU. Our Malaysia facility became operational with the Malaysian government's exclusive contract for Biocon's insulins, which expanded our footprint in emerging markets," Kiran Mazumdar-Shaw, chairperson and managing director, said in the regulatory filing.
The company's research services business through Syngene contributed sales of Rs 1,138 crore.