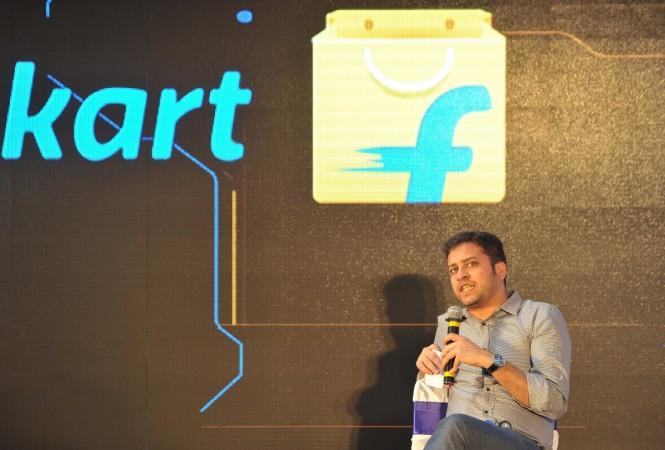 Scandalous revelations have been made in the alleged sexual assault case involving Flipkart co-founder Binny Bansal.
The former group CEO of Flipkart stepped down on November 13 after the Walmart management held him responsible for personal lapses, setting in motion a chain of events that shook the e-commerce giant.
According to the Economic Times, Bansal had filed a police complaint against the woman who accused him of sexual assault. The complaint was filed in Bengaluru's Koramangala police station.
Bansal's eventual exit from the top spot in the company stemmed from the complaint the woman sent to Walmart in July. It's been reported that the woman who accused him of assault had a short-lived relationship with him.
Bansal later decided to withdraw his complaint after the woman apologises, but reserved the right to re-open the case in future, the daily reported, citing a source close to the Flipkart co-founder.
Walmart's investigation against Bansal did not find any evidence to corroborate the woman's claims. But the company concluded that the investigation revealed 'other lapses in judgement, particularly a lack of transparency, related to how Binny responded to the situation."
The ET reports that Bansal had tried to deal with the scandal and alleged blackmail in his own ways. The complainant had apparently demanded money, which he paid once. When the demand was repeated the executive had allegedly sought the services of a private security agency.
Email to Walmart CEO
Eventually, the woman sent an email to Walmart CEO Doug McMillon, alleging Bansal of sexual assault, the report said.
The saga reached its high point when Bansal announced he was stepping down as CEO, leaving Flipkart entirely into the hands of Walmart and a new crop of leadership. Sachin Bansal, the other co-founder, had exited the company earlier this year after the US retail behemoth took a 77 percent stake in the Indian company for $16 billion.
Reports said this week Walmart has raised its stake in Flipkart from 77 percent at the time of the takeover to 81.3 percent. Bansal now holds 4.2 in Flipkart. The other major shareholders in the e-commerce giant are Tencent, which has 5.37 percent stake, investment fund Tiger Global (4.77 percent), Microsoft (1.53 percent) and Accel Partners (1.38 percent).