Bill Cosby heard his words again in the courtroom along with the jury members during the fourth day of his trial on the sexual assault case filed against him by former basketball player Andrea Constand.
Detective James Reape took the witness stand on Thursday, June 8. He read out the depositions of I Spy star from the series of investigation taken place in 2005 and 2006, wherein the actor admitted to giving pills to the accuser.
While Reape read out the portion from the series of depositions, Montgomery County district attorney Kevin Steele read out the questions that were asked to him. "The reason I gave them to Andrea is that she was talking about stress," the 70-year-old said, according to the transcript of depositions.
Also read: Wife Camille says 'He deserves every bit of the hell' but not jail?
The Cosby Show star claimed he had sexual contact with the former employee of Temple University several times before the alleged assault. "She wanted to tighten up her butt and get a better butt etc. etc. We were able to talk about exercises and things like that," the deposition read.
The transcript even has Cosby saying Constand never tried to stop him from touching her body. "I don't hear her say anything, and I don't feel her say anything. So I continue and I go into the area somewhere between permission and rejection."
At one point, the legendary comedian said he had a romantic relationship with the accuser. "I feel, I feel a glow, I feel Andrea has a glow. Andrea says to me one of either two words, 'Stop' or 'No', I stop ... It wasn't hostile, she didn't push me out of the way."
On the fourth day of trial, Cosby appeared on court with comedian Joe Torry. In the depositions, the actor explained romance in his own way and said, "Romance in terms of steps that would lead to some kind of permission or no permission or getting to about where you are going to wind up."
"There is a certain area with a woman where if, she doesn't want, she will stop you there and that is right around the hair line, the pubic line, and I am moving my fingers gently. She did not stop me and I wanted to go," the I Spy star added.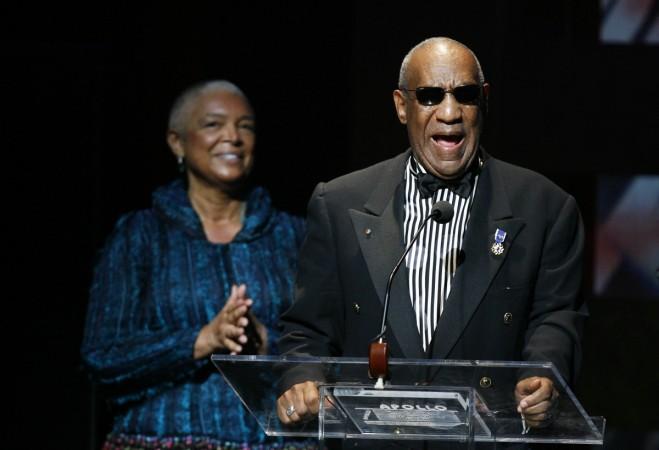 Meanwhile, former federal prosecutor Joseph McGettigan said the jury members may take note of Camille Cosby's absence during her husband's trial. "Her absence could be interpreted by them as an unwillingness to sit and listen to very unpleasant truths," The New York Times quoted him.