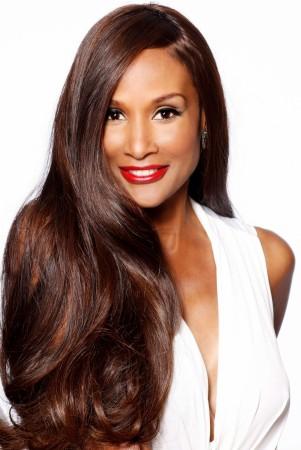 Bill Cosby can't seem to catch a break; just when the comedian broke his Twitter silence and fans thought he would speak out in self-defence, another woman has opened up about being raped by him. This time, it is supermodel Beverly Johnson, who has alleged that the 72-year-old comedian drugged and raped her during a vulnerable phase in her life.
In a Vanity Fair feature, Beverly Johnson, who was the first African American model to be featured on the cover of Vogue magazine, speaks about her encounter with Bill Cosby. Johnson reveals that at the time she was going through a divorce and a custody battle for her only daughter.
Johnson admits she was in awe of the Cosby, who was the first African American to star in "I Spy" a dramatic television series that all of her family watched. She remembers thinking how funny, smart, and even elegant Cosby was, breaking stereotypes about how white Americans looked at the "people of colour".
She was, therefore, ecstatic, when her agent told her to audition for "The Cosby Show" in the 1980s, even though the character was promised only a couple of lines. Especially since she was in the middle of a messy custody battle for her daughter, and thought appearing in the popular show would be her big break in Hollywood.
Johnson was invited to the sets of "The Cosby Show" so that she could get an idea of what her role would be. After meeting with all other cast members she met with Cosby in his office, where she spoke openly about her personal life and troubles. Cosby, who seemed genuinely concerned in guiding her, asked her to meet him at his home during the weekend to prepare for her role.
Since she had custody of her daughter during the weekends, Cosby encouraged Johnson to bring her along. "He was the Jell-O Pudding man; like most kids, my daughter loved him. When my daughter and I visited Cosby's New York brownstone, his staff served us a delicious brunch. Then he gave us a tour of the exceptional multi-level home," recalled Johnson.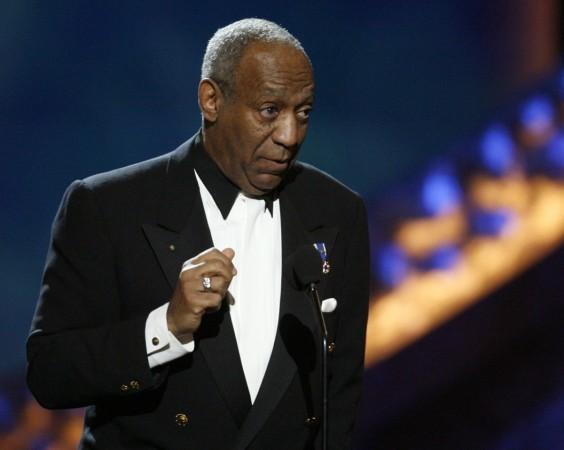 This first visit served as a precursor to inviting her again a few days later and after a light dinner, the duo went upstairs to a huge living area, where the alleged rapist asked Johnson to pretend she was drunk. It seemed dubious as she was playing a pregnant woman in "The Cosby Show" and no pregnant woman was depicted as drunk on the family show.
Cosby handed her a cappuccino from his personal coffee machine and asked her to sip on it while acting drunk and after refusing initially, she took a few sips.
"Now let me explain this: I was a top model during the 70s, a period when drugs flowed at parties and photo shoots like bottled water at a health spa. I'd had my fun and experimented with my fair share of mood enhancers. I knew by the second sip of the drink Cosby had given me that I'd been drugged—and drugged good," explained Johnson.
While Johnson was experiencing the effects of the drug, Cosby motioned for her to go over to him and held her waist, while she held on to his shoulders to steady herself. When she realised that Cosby clearly understood her predicaments, she yelled, "You are a motherfucker aren't you?"
Her screaming "motherfucker" at him several times seemed to have caught him off guard and he let go of his grasp on her waist and stared at her.
"I recall his seething anger at my tirade and then him grabbing me by my left arm hard and yanking all 110 pounds of me down a bunch of stairs as my high heels clicked and clacked on every step. I feared my neck was going to break with the force he was using to pull me down those stairs," she recollected the incident that is still a little cloudy in her mind.
Cosby is said to have flagged down a cab for her to go home. Johnson, who woke up in her room with no recollection of how she got there, had later tried calling Cosby to confront him. However, his wife Camille, who picked the call, informed Johnson politely that it was 11pm and that the couple were in bed together. The supermodel apologised for calling so late in the night and ended the call.
"At a certain moment it became clear that I would be fighting a losing battle with a powerful man so callous he not only drugged me, but he also gave me the number to the bedroom he shared with his wife. How could I fight someone that boldly arrogant and out of touch?" Johnson asked.
She suppressed her story, much like the other women who have come out and revealed how Bill Cosby drugged and raped them, for the sake of her career.
She says his role in destroying stereotypes about African Americans also prevented her from going public with the allegation.
"A voice in my head kept whispering, 'Black men have enough enemies out there already, they certainly don't need someone like you, an African American with a familiar face and a famous name, fanning the flames,'" she said.
Martin Singer, Cosby's attorney has consistently denied all the allegations against him, calling the claims against the comedian "ridiculous" and "unsubstantiated, fantastical stories".