Actress Raven Symoné has taken to Twitter to clear the air after a fake news report claimed that she accused embattled comedian and TV star Bill Cosby of sexually assaulting her.
She shared a photo of herself as a child on the show and said that she was not taking advantage of Cosby on the show.
TV Host Janice Dickinson Also Accuses Bill Cosby of Assault
"I was NOT taking advantage of by Mr. Cosby when I was on the Cosby Show! I was practically a baby on that show and this is truly a disgusting rumor that I want no part of! Everyone on that show treated me with nothing but kindness. Now keep me out of this!" she said on Instagram.
The bedlam rose after a website that publishes fake news articles cooked up a story saying Symoné claimed she had been drugged and raped by Cosby following the wrapping up of "The Cosby Show".
I was NOT taking advantage of by Mr. Cosby when I was on the Cosby Show! I was practically a baby on... http://t.co/DpXptEaQQW

— Raven-Symonè (@MissRavenSymone) November 19, 2014
The sensational 'revelation' was lapped up by Internet users as it appeared after several women came out accusing Cosby of rape and sexual assault. The fake report had the trappings of a genuine news article and had even a purported statement given by the actress to a mainstream entertainment website.
The hoax immediately had its victims. Several hundreds of people believed the story and started discussing it on social media platforms, believing that Symoné was the latest in a line of women who accused Cosby of sexual violence.
Here are few tweets of the users who were fooled by the fake report.
Stop stealing dammit RT @Hi_IamAaron: Is bill Cosby the real reason raven symone went gay?"

— Muffin♐️ (@PrettyNVicious1) November 18, 2014
I just read that Raven Symone pressed charges against Bill Cosby for molestation...I pray with all my heart that ain't true — Boxcar Kid (@YouKnowItsQ) November 18, 2014
RT @PowerOfAhDolla: So Raven Symone gone say Bill Cosby sexually molested her smh

— Super 8 (@OGx8Ball) November 18, 2014
I NEVER LIKED THE WAY BILL COSBY USE TO BOUNCE RAVEN SYMONE ON HIS KNEE HE LOOKED LIKE HE WAS HAVIN TOO MUCH FUN — ROSE GOLD JESUS (@SHAWNHINDRIIX) November 18, 2014
They trying to say Bill Cosby raped Raven Symone . . . I hope that's not true . if it is . . . it's sad & disturbing

— ∆ ⓕⓐⓑⓤⓛⓔⓤⓢⓔ ∆ (@xo_pinkcocaine_) November 18, 2014
Raven Symone has come forward with rape allegations on Bill Cosby ... — Britt brat (@SeXyAZBrittBrat) November 18, 2014
well, this ruined my morning http://t.co/nJpe7FZAw6

— Ethan Kalcheff (@Eth8n) November 18, 2014
Wait so Raven-Symone sued Bill Cosby for molestation? Stop the damn madness. — Don Gloves (@Novembers_own06) November 18, 2014
New allegations say: Raven Symone is filing rape charges against Bill Cosby. pic.twitter.com/kJ8Pi9Tgfl

— Taliyah Bria (@OfficialBabyGrl) November 18, 2014
Raven Symone came forward and said Bill Cosby drugged and raped her, too. — TrapGoddess (@PrettyGangPusha) November 18, 2014
seeing reports about Bill Cosby and sexual offences...didnt want to believe them..but now Raven Symone has filed sexual abuse charges too..

— Mr Cappuccino (@earlcraig06) November 18, 2014
Qué??? RT @Ncoleycole: Sooo Raven Symone is filing charges against Bill Cosby?! http://t.co/jCE40GSiVi pic.twitter.com/wAF3LLul0x" — Josh (@iHateTwatchers) November 18, 2014
Whoa it done hit the fan now "@IAMHUMMINGBIRD: Raven Symone Files Molestation Charges Against Bill Cosby http://t.co/KYU6AeMEdx"

— Hambone (@Menphyel7) November 18, 2014
Wait...... "@Lips4daze: MONROE BREAKING: Raven Symone has filed child molestation charges against Bill Cosby!! http://t.co/4UquxmD5GG" — Remisus (@RemisusReign) November 18, 2014
I refuse to believe that Bill Cosby raped Raven Symone

— The Choosen 1 (@ThereGoFeezy) November 19, 2014
The hoax publisher, Hip-Hop Hangover, had claimed the former child actor told TMZ that she was been drugged and raped by Cosby and made up a purported statement from her lawyers.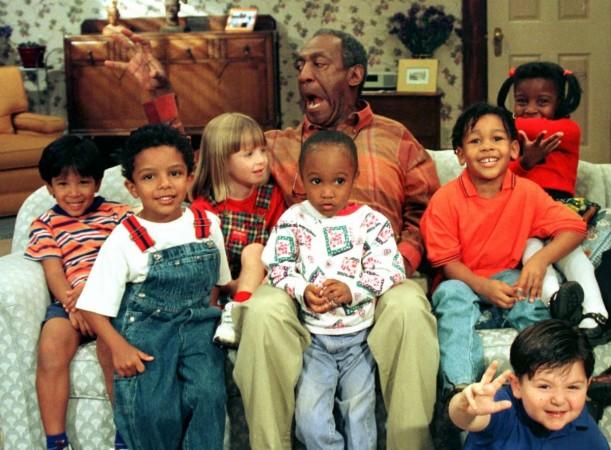 Earlier, various other women including music industry publicist and journalist Joan Tarshis, actress Barbara Bowman and 15 others had accused Cosby of sexual assault.
In one of the most revealing interviews, Tarshis told CNN that when she was just 19 years old, Cosby took her to his bungalow and gave her a drink, shortly after which she passed out. The next thing she remembers is him removing her underwear, she revealed. She went on to explain she used to "idolise" Cosby at the time and no one would have believed her anyway, which is why she refrained from coming out with the truth then.
"I assumed I was not the only girl that he was doing this with, but who's going to believe me? Bill Cosby, the all-American dad, the all-American husband, Mr Jell-O, the guy everybody loves. Who would believe me? They would probably think I was out to get something," Tarshis said.
Bowman, who also gave an all-revealing interview of her experiences with Cosby told CNN that she was thrilled at having him mentor her; a position he misused. One night while at his apartment, she passed out although she only had a single glass of wine.
Her next memory is of doubling over a toilet bowl in her underwear and a men's t-shirt, as Cosby held her hair back. She went on to add that throughout their working relationship the drug-facilitated rapes continued.
In an article for The Washington Post Bowman wrote, "as a teenager, I tried to convince myself I had imagined it. I even tried to rationalize it: Bill Cosby was going to make me a star and this was part of the deal."
During their last sexual encounter, Bowman says she tried to wrestle from his grasp, "until he eventually gave up, angrily called me 'a baby' and sent me home to Denver."
Meanwhile "The View" co-host Whoopie Goldberg expressed doubts over Bowman's accusations and invited her to come on the program and answer a few questions directly.
"Quite honestly, you know, look, I'm sorry, having been on both sides of this where people allege that you do something, it doesn't matter now... I have a lot of questions for the lady. Maybe she'll come on," Goldberg said.
Many women have alleged rape against Cosby since mid 2000s, however it was a 2-minute routine performed by comedian Hannibal Burress that brought it back to limelight. He said, "Yeah, but you rape women, Bill Cosby, so turn the crazy down a couple notches," Buress said. "I've done this bit on stage and people think I'm making it up.... when you leave here, Google 'Bill Cosby rape.' That sh** has more results than 'Hannibal Buress'".
While Cosby still remains silent on the rape accusations against him, a 1969 stand-up routine, ironically titled "It's True! It's True!" has him explaining how as a kid he had heard about a wonder drug -- "Spanish Fly" -- that would make a girl go crazy once it was put into her drink. He then goes on to speak of his interest in such a drug, which could have been a prelude to Cosby living his fantasy of stripping women of their ability to say "no".