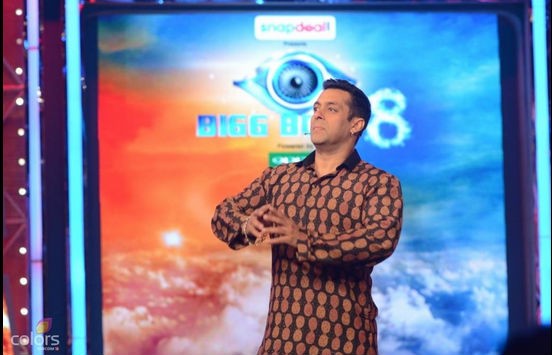 "Bigg Boss" is one of the most watched television show in India and Salman Khan is one of the reasons for it. Salman has been hosting the reality show from 2010, and now it's impossible to watch the weekend special show without him.
Salman is the best host of "Bigg Boss", until now, and the reason being is his straight-forward attitude. The "Dabangg" Khan is always there for the contestants when they need him, but hee also makes sure to tighten the screws of the contestants whenever required.
The "Kick" justifies the reason why he is the best host for "Bigg Boss", but the actor might not host the next season of the reality show.
According to a report in DNA, Salman has made his decision and has told the makers of the show to find a replacement.
And not only that, the makers have already approached some celebrities for the ninth season of the controversial show. But can any other actor do justice to the role of "Bigg Boss" host?
Well, it's difficult but there are few actors who could step into Salman's shoes. The "Kill Dil" actor Ranveer Singh is the new Bollywood sensation, and he could host the reality show. He is very charming, witty and smart, and is known for his bindass attitude.
Karan Johar has hosted four seasons of the chat show "Koffee With Karan", and we absolutely loved him as the host. With his wicked sense of humour, he will surely make a good host.
Superstar Akshay Kumar's hosting skill is not new to viewers. He has hosted "Fear Factor - Khatron ke Khiladi" and "Dare to Dance".
Bollywood diva Priyanka Chopra is one of few actresses who can host the show. She can set the record straight with the contestants with her wicked sense of humour.
So, vote and let us know who you would want to see as the next host of "Bigg Boss".