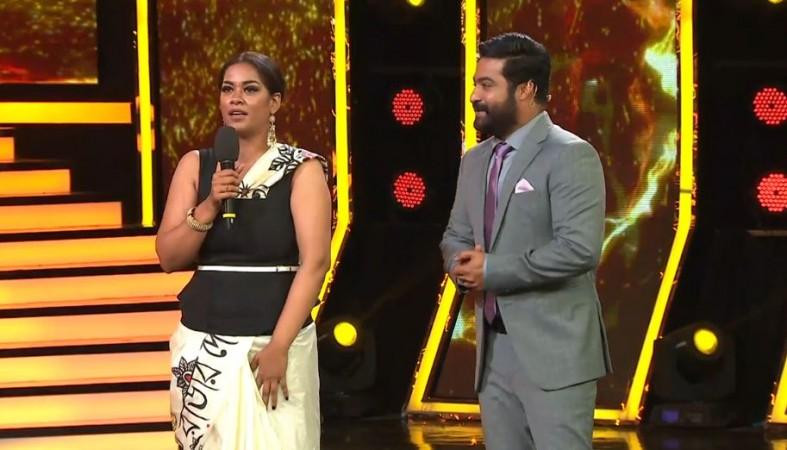 Item girl Mumaith Khan, who had earlier been evicted from and then sent back to the house of Bigg Boss Telugu, was once again eliminated from house of Jr NTR-hosted reality TV show this Sunday.
Five contestants -- Navdeep, Prince, Diksha Panth, Archana and Mumaith Khan -- were nominated for elimination from the house of Bigg Boss Telugu this weekend.
Jr NTR made Navdeep and Prince safe from eviction on Saturday. Diksha Panth entered the safe zone on Sunday, leaving Archana and Mumaith in the danger zone at the end.
Finally, the host asked Mumaith to pack her bag. When Mumaith Khan came on the stage, Jr NTR asked her about her elimination from the house of Bigg Boss Telugu.
She said, "I don't really know what went wrong with me. After went back into the house, I did not understand the inmates of the house. All of them have changed and everybody is playing diplomatically. They thought that I was blunt and straightforward, and they wanted to change me."
When she was eliminated the first time, Mumaith Khan was sent back and made to stay in a secret room. She had a good opportunity to use to her advantage whatever she learnt during that stay, but chose to attack Dhanraj instead.
When Jr NTR asked her about it, she said: "My connection with Dhana was very deep, but the way he presented my personality and character is really hurt me. I wanted to clear that point."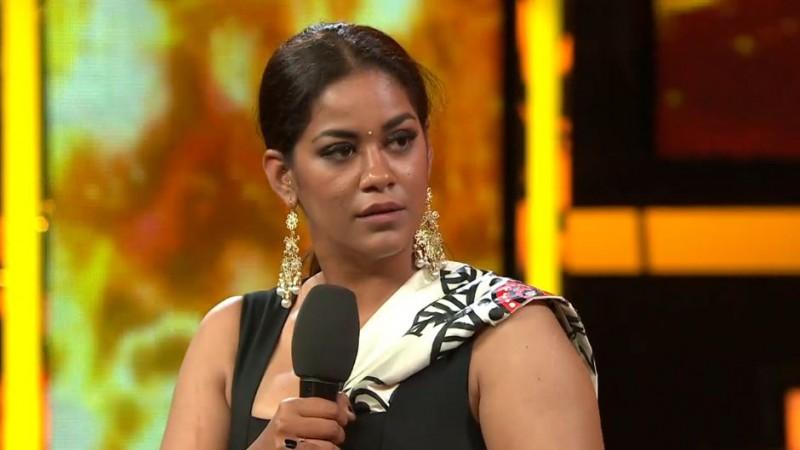 Jr NTR said that Mumaith Khan had a good opportunity when she was sent back, but she could not make the best use of it, and hence viewers voted her out. When he bought up the big bomb task, she said: "This time I am very excited about this task and I can't really wait for it."
Addressing the housemates, Jr NTR said Mumaith Khan was the captain of the house, but unfortunately she had to walk out of the house. She would name two participants who would fight for captaincy on Monday. She picked Navdeep and Diksha Panth for this competition.
The big bomb for this week is that the nominated candidate has to jump into the swimming pool if any participant breaks the house rules and speaks English. Mumaith Khan dropped this big bomb on Hari Teja.
Then, Archana unknowingly used some English words during her conversation with Jr NTR, for which Hari Teja was made to jump into the swimming pool.