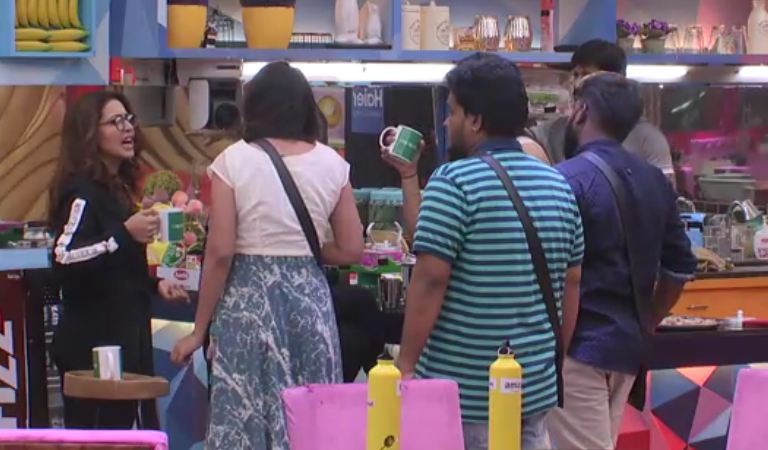 Housemates Bhanu Sree (Sri) and Nandini Rai were seen having a heated argument on the 15th day in the house of Bigg Boss Telugu 2, while the other contestants tried to calm them down.
The 15th episode of Bigg Boss Telugu 2 began on a positive note with the housemates regretting their mistakes and patching up. After a fun task, the nomination for the elimination in the third week was held and the process went smoothly. But the housemates were split into two groups before the nomination.
Bhanu Sree was visibly angry with Kaushal and Nandini Rai for nominating her for elimination in the third week. But Kaushal was later seen patching up with her. However, she had a harsh feeling for Nandini and expressed her anger when she went to take her tea.
Nandini Rai was having tea and conversation with Geetha Madhuri, Shyamla, Deepthi and Kaushal, when Bhanu Sree came there. Bhanu seemed to be fuming over her nomination and was in a mood to get into an argument with Nandini. Other contestants realised Bhanu's intentions when she started showing her finger and warning Nandini.
Geetha Madhuri, Shyamla and Tejaswi took Bhanu Sree to the bedroom to pacify and soothe her down. But when she did not stop her argument, they said that she is getting serious on a silly reason. They said that she can't talk lightly about someone's character and should calm down.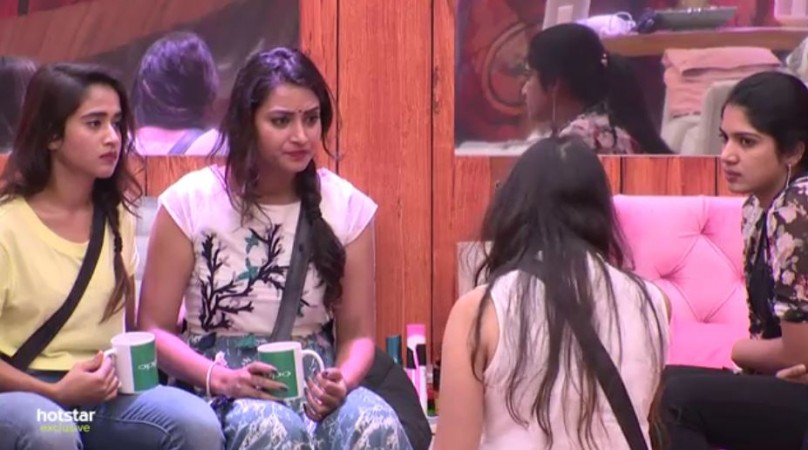 On the other hand, captain Amit Tiwari was seen hearing the side of Nandini Rai's story in the living room. Later, everyone around Bhanu Sree was surprised after the captain came running there and said on a serious note, "I want to tell you one thing." But all of them burst into laughter when he fell to her feet and requested her to put an end to the argument. The 15th day ended on a happy note.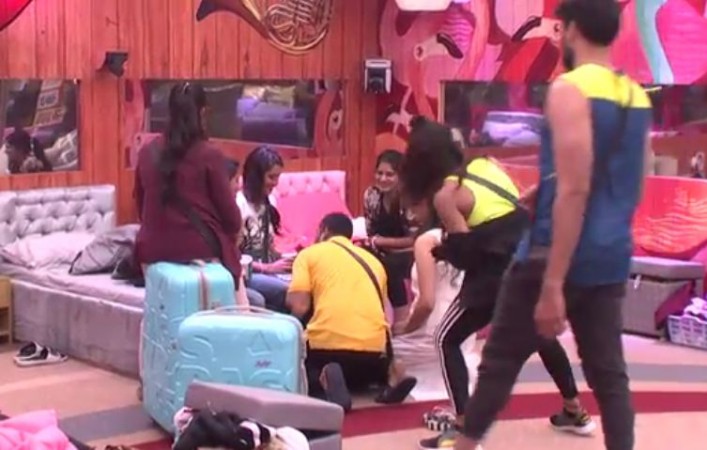 However, Bigg Boss had a different way for the nomination for elimination from Bigg Boss Telugu 2 in the third week and Geetha Madhuri, Ganesh, Tejaswi Madivada, Bhanu Sree and Kireeti were nominated for eviction. Who should be evicted from the house this weekend? Cast your vote below.