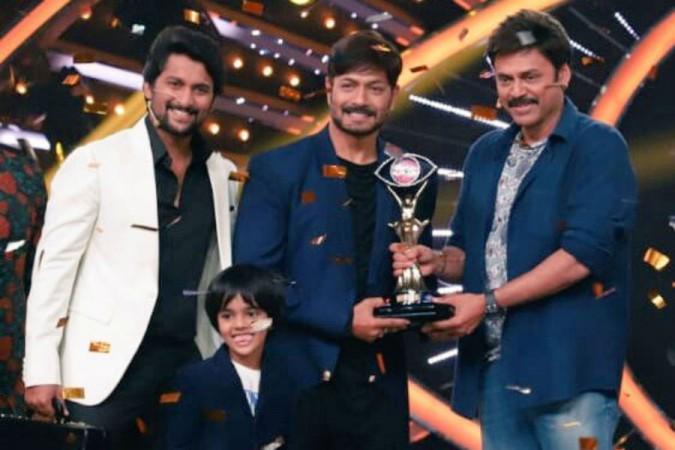 Kaushal Manda, who is the winner of Bigg Boss Telugu 2, has been reportedly flooded with several offers post his victory and Ram Charan and Balakrishna's upcoming films are big ones among them.
Kaushal Manda had appeared in several TV shows and Telugu movies before entering Bigg Boss Telugu 2. However, he was not that popular and his fanbase was not also that big. However, his stint on the show has earned him an enormous amount of fans. He has been one of the most-talked-about topics on the social media in the past three months. After the show got over, the actor himself was astonished at his fame.
Kaushal Manda's instant stardom has not only stunned the makers of Bigg Boss Telugu 2 but also many renowned Tollywood celebrities, who are reportedly vying their hands to cash in on his popularity. It is reported that the actor started getting film offers even before he emerged as the winner of the show.
It is rumoured that Boyapati Srinu, who is set to direct Nandamuri Balakrishna's upcoming movie, has made a massive offer to Kaushal Manda, who is said to be seen playing a villain opposite Natasimha Balakrishna. But the actor is yet to make an official confirmation on giving his consent to the movie.
Boyapati Srinu is currently directing Mega Power Star Ram Charan in his upcoming movie tentatively titled State Rowdy, which is touted to be an action entertainer. Another buzz in the media claims that the director has offered Kaushal a role, but it is not for Balakrishna film. He has roped the Bigg Boss Telugu 2 winner for Ram Charan's film and he is already shooting for the film.
Kaushal Army, which is busy celebrating his victory on Bigg Boss Telugu 2, is overjoyed with the reports about his film offers. Some of them kept sharing reports about the developments in social media.