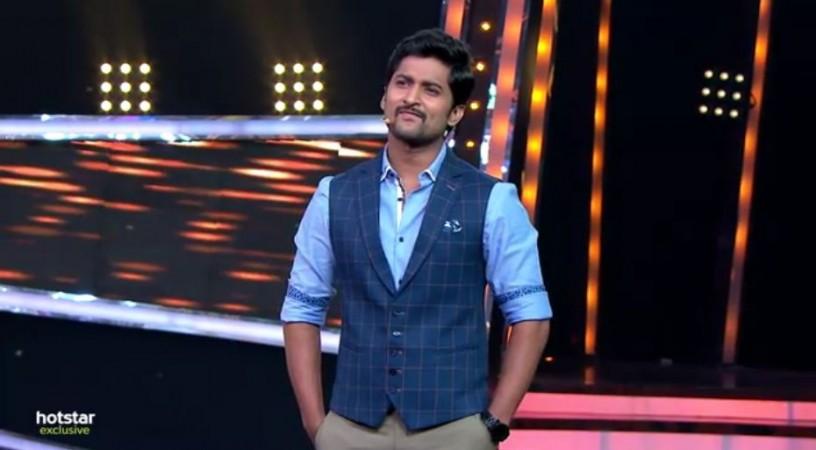 Bigg Boss Telugu 2 has gained huge viewership ratings across the globe. With the show proceeding towards the finale, the audience has been floating various theories regarding the title winner.
In this frame of context, Nani seems to be targeting one of the strongest contender Kaushal for several reasons. Here is why the majority of the followers think Nani is being biased on the show.
Yesterday, Nani started off by pointing out the negatives of the housemates. He was seen in a rather serious mode yesterday. It appeared like Nani had prepared to target Kaushal alone. Nani himself initiated his conversation with Roll Rida and Geetha Madhuri, only to school Kaushal in the end.
Kaushal was questioned by Nani for using a derogatory word against Roll Rida. Kaushal had already apologized to Roll Rida, but Nani seemed to disregard that gesture.
However, the majority of the viewers are unhappy about yesterday's hosting. The viewers pointed out several incidents when the housemates had used cuss words, but Nani had neglected them.
Amit had used cuss words at Kaushal in one of the recent episodes. He was seen discussing Kaushal when he used derogatory words and made personal attacks on Kaushal. Nani did not care to come up with any questions regarding this.
Geetha Madhuri blamed Kaushal for her own problems. She conveyed that her relationship with Samrat was going overboard, for which she blamed Kaushal. She even made personal statements against Kaushal. Nani did not address this topic either.
Deepti Sunaina, the ex-contestant of Bigg Boss Telugu 2, was one of the most pampered housemates by Nani. Deepti Sunaina had used vulgar language during a conversation with Tanish. She had also passed personal comments on Kaushal and spoke to him in a very vulgar way. Nani never questioned Deepti Suanaina and instead, he pampered her.
Nandini Rai, Bhanu Sree, and Tejaswi Madivada had used the most vulgar language against Kaushal. They had always treated him in a very disrespectful way. Though Nani warned them, he never addressed the usage of cuss words.
Kaushal, on the other hand, for once had made a derogatory comment and Nani started schooling him. There is no wrong in questioning the ones who do wrong. But, it is clearly visible that Nani is taking sides.
There is a strong belief that Nani was irked by the followers of Kaushal, as they shouted Kaushal's name during Nani's speech in a recent movie event.
There is a huge negative trend against Nani, with several calling him a disastrous host. Some of the followers went further and blocked Nani right away.
Well, as the show is about to get over soon, the housemates will face the reality once they are out. Nani needs to do more homework if he needs to prove himself as an unbiased host.
Apart from tasks.... Only Kaushal anti's discussions...
Weekend shows... Nani fires Kaushal...
Big boss viewers... majority watching for Kaushal...
Major content for show and TRP... Kaushal...

Inkenti thokkalo discussions #DisasterHostNani#DisasterousHostNani

— Raghu (@HardcorChiruFan) September 15, 2018