Deepti Sunaina garnered negativity with her informal way of conversation with Kaushal after the recent call center task in Bigg Boss Telugu 2.
The audiences are now emotionally connected to the controversial game show. After more than 60 episodes, Bigg Bogg Telugu 2 show has become a part of the daily activity for most of the Telugu audience.
The recent episodes of Bigg Boss Telugu 2 featured a call center task. Two teams were divided and were requested to enact call center employees. One team would attend the calls like the employees of the call center, while another team is to call them up and roast them until the opponent drops the phone call.
The first round had Kaushal, Shyamala, and Samrat enacting the call center guys. They had to talk to the other team and manage not to drop the phone calls. Geetha Madhuri who initially did not even want to participate in the task, as she knew this would bring some negativity among the housemates had roasted Kaushal.
Though Geetha Madhuri dropped the phone call, she had raged a war of words against Kaushal. It is the same with Deepti Sunaina. Deepti Sunaina, who is considered as one of the weakest contestants in Bigg Boss Telugu 2 had tried to irritate Kaushal.
With informal language and personal target, Deepti Sunaina had tried her ways to make Kaushal drop the phone. Though the task would have been done in a better way, Deepti Sunaina had her personal grudges focused and vented out in this way.
"You think you are a kingpin of the show? If the audience comes to know about your reality, they will definitely teach you a lesson", Deepti Sunaina told Kaushal, using informal language during the phone call. Though it was the test for his patience, Kaushal appeared quite determined and did not give up.
The summary of Deepti Sunaina's phone call with Kaushal in the call center task is that she had got a chance to express and spit off all the things she had against Kaushal. This has drawn huge negativity on her among the viewers.
"While everyone pampers Deepti Sunaina for being a kid in the Bigg Boss Telugu 2 house, she must behave like one. Her way of talking to Kaushal appears like she has no respect at least for his age", some netizens opine.
While the fan brigade of Kaushal army finds Deepti Sunaina disgusting, they had shared their opinions that it is not Kaushal who would be kicked out of the house, but Sunaina. Deepti Sunaina is in the nominations for the eliminations, for the Kaushal Army aka Kaushal's fan brigade have challenged that they would make the kid leave the house this week.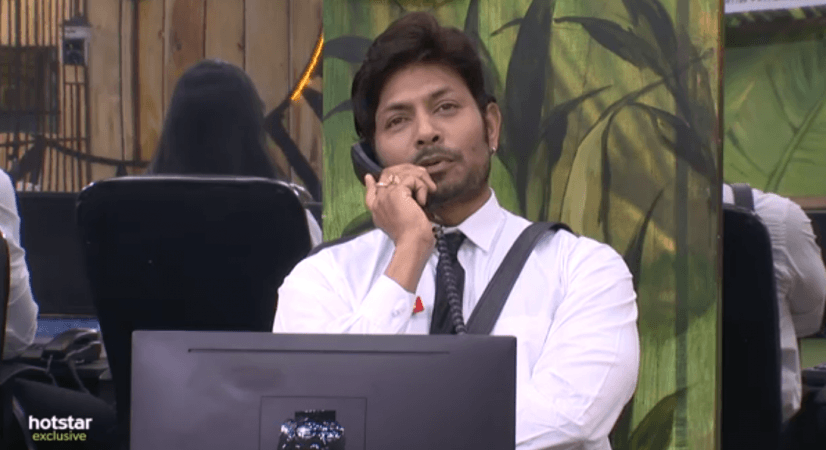 Well, Kaushal appears like he has made some changes in his attitude and appear very cool recently. Though he was roasted during the call center task, he spoke with the utmost care when he got the chance to roast the opponent teammates.