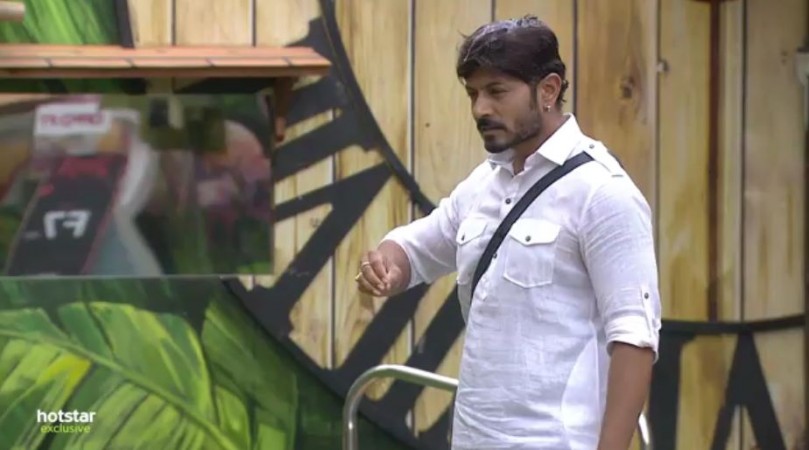 The family members of the Bigg Boss Telugu 2 contestants appeared in the house to cheer for them. Samrat's mother had visited the house and had a brief chit-chat with all the members of the house. Bigg Boss Telugu 2 funny memes and trolls are here.
Similarly, Roll Rida's sister Amit's family, Deepthi Nallamothu's family, Tanish's brother and Kaushal's family were also on the show.
The much-awaited moment for the fans of Kaushal arrived yesterday. Kaushal was seen weeping like a little one when he met his kids after a period of 90 days.
Kaushal was overjoyed to see his wife and children visit him in Bigg Boss Telugu 2 house. He is seen crying and hugging them with utmost joy. Kaushal's wife had advised him not to get deviated at any given time.
Kaushal's wife Neelima also hinted that he has got a huge following and she said she has no words to express how much fame Kaushal has got among the Telugu audience.
The fans (Kaushal Army) were overjoyed to see the family reunion of their favourite contestant. Looking at Kaushal being too sentimental, has touched his fans emotionally.
The fans on the social media have expressed their happiness regarding the same. Interestingly, the promo which had shown Kaushal getting emotional has got a huge number of views and likes on YouTube.