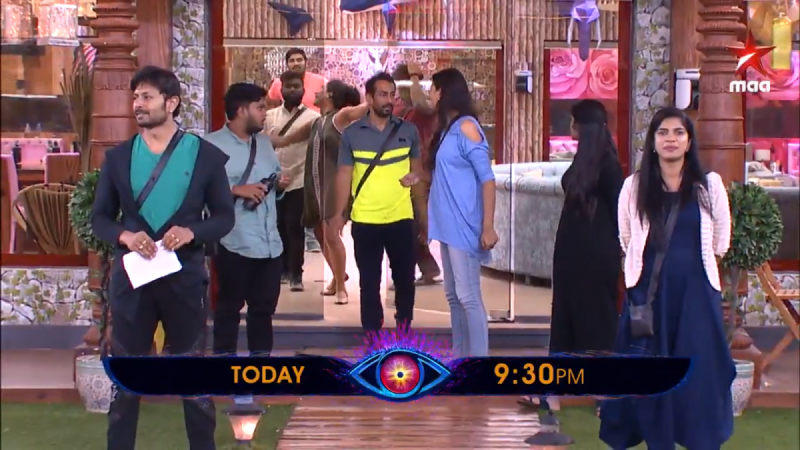 Bigg Boss Telugu 2 contestants were visibly upset over Nutan Naidu's entry on Bigg Boss Telugu 2. Tanish explains why it is unfair for Nutan Naidu to be on the show back again.
What is the Bigg Boss show without a tang of drama? Bigg Boss Telugu 2 housemates are all aware of the fact that anything can happen on the show. But, judging the re-entry contestants and wildcard entry contestants in every task and sometimes during the nominations has become quite normal on the show.
After Nutan Naidu left the house with a shoulder dislocation, the Bigg Boss Telugu 2 makers had no explanation followed. Neither did they announce that he would be back, nor did they make a statement that he would not be a part of the Bigg Boss Telugu 2 show anymore.
Nutan Naidu has now been given an entry in Bigg Boss Telugu 2 house after his recovery from a shoulder injury. Though the housemates had received him with positive gestures, it appears like most of them are not quite happy.
The housemates were seen forming groups to discuss Nutan Naidu's comeback on the show. Tanish, however, was seen explaining the negative points related to Nutan's comeback.
"You were in the nominations last week. We have no clarity on your part in that particular eliminations. Deepti Sunaina got eliminated. No one explained to us if you were still on the show or not," Tanish explained to Nutan Naidu.
"Also, the week's nominations are already finished and you were not a part of those nominations. How is that your votes are not being considered? It would have changed the whole game if your two votes would have been considered right?" Tanish told to Nutan Naidu.
"Now that you were not there the whole week, you are not into the nominations too. How do you think is that fair?" Tanish questions. The other housemates are seen upset over the same reasons.
Nutan Naidu, on the other hand, has no clue of how to defend himself, going by his reactions when Tanish had raised a question.
Tanish's points are valid, and the housemates being upset over Nutan's comeback is reasonable. Well, it is expected that Nani would come out with an explanation in the upcoming episodes.