Tejaswi Madivada who was dumped from Bigg Boss Telugu 2 from the last eviction seems to be furious over the makers of Bigg Boss. Despite having another chance to get a re-entry into the Bigg Boss show, Tejaswi was not able to grab the required votes from the audience.
Tejaswi is not quite happy with the organizers of Bigg Boss show from the very first day she stepped out. In a number of interviews she gave to the media after her Bigg Boss Telugu 2 eviction, Tejaswi sounded unhappy about the way she was portrayed on the show.
During her stay in the Bigg Boss Telugu 2 show, Tejaswi appeared to be one of the strong contestants but had slightly dominant behaviour. It was easy for her to influence a certain group of people, while she pulled petty fights with other members of Bigg Boss Telugu 2.
Tejaswi said she was completely painted in a bad way that the audience carry on with it even afer exit from the house. "There are 24 hours and the makers of Bigg Boss chose to telecast only the pieces of scenes where I am seen having a quarrel or argument with the other housemates. How fair is this?" Tejaswi told in one of the live appearances on her social media profiles.
Tejaswi is not on good terms with the Bigg Boss organizers too, as per the reports. She is visibly annoyed even with the host for taunting her during the weekend episodes for small and big reasons. She apparently believes that those remarks have left a strong negative opinion among the audience.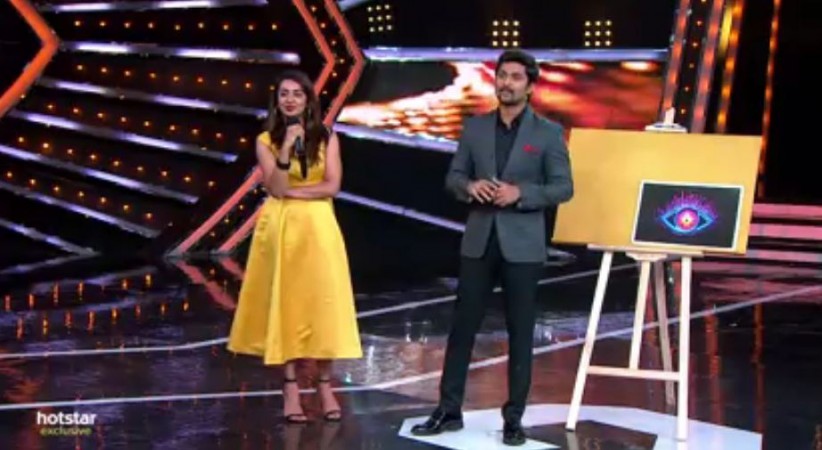 After Tejaswi's exit from Bigg Boss Telugu, the makers had made an announcement that there is a chance for the ex-contestants to make a re-entry. Tejaswi Madivada had worked hard campaigning for her re-entry. There were talks that she had her personal PR's who campaigned in her favor. But, nothing worked for her.
Nutan Naidu and Shyamala had got the majority votes for the Bogg Boss re-entry. Tejaswi is apparently furious over the outcome. Close sources said that Tejaswi is turning her ire on the show itself terming Bigg Boss Telugu 2 as a 'bogus show'.
Click Here for the latest update on Bigg Boss Telugu 2.