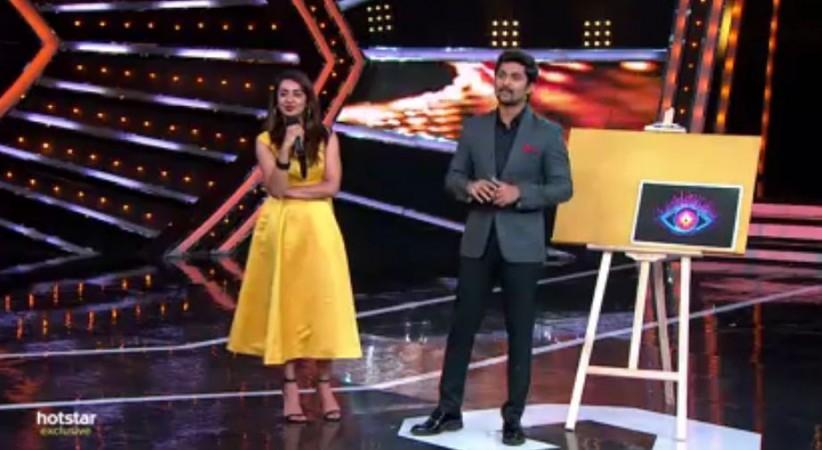 The weekend episode had Tejaswi Madivada in the elimination zone along with Samrat. It was announced that Samrat was into the safe zone, while Tejaswi Madivada got dumped from the Bigg Boss Telugu 2 show. Tejaswi Madivada had left a sour note against Kaushal and this has become a point of discussion on the social media.
From the very start, Tejaswi Madivada has got a tang of dominant approach in the Bigg Boss show, which was quite evident in every episode of the Bigg Boss. There is a huge negativity on Tejaswi Madiwada over the social media. There are thousands of memes and trolls against her on social media. Earlier, Nani was seen getting furious over the netizens and warned them against abusing the Bigg boss contestants.
Tejaswi Madivada, who came back from the Bigg Boss show, has resumed using her social media sites. Tejaswi took to her Instagram and went live. Tejaswi thanked everyone who supported her during her Bigg Boss journey. She also appeared very confident of getting into the Bigg Boss house again and requested her fans to vote for her re-entry into the Bigg Boss house.
Tejaswi mentioned that she had come to know about the 'Kaushal Army'. Kaushal army is nothing but the hashtag trend which was created on the social media, in the support of Kaushal. Bigg Boss Telugu 2 contestant Kaushal has got a great following among the audience. He is being lauded for being himself, giving a great competition to the contestants.
There is a huge wave of Telugu audience supporting Kaushal. He is considered one of the strongest contenders in Bigg Boss Telugu 2. As it is a known fact that Tejaswi has done a few things which are against Kaushal, it appears clearly that the supporters of Kaushal are upset with her. Tejaswi, even on her exit path, had sent out negative vibes about him.
In one of the conversations, Tejaswi mentioned that she wasn't afraid of any army, referring to the Kaushal army on the internet. Firing on the online trolls and abusers, Tejaswi said: "You don't know about Kaushal totally. We were there 24*7 in the Bigg Boss house, and we know him completely. If we put this Kaushal army in the Bigg Boss house, they will themselves throw Kaushal out of the house."
While Tejaswi appears to be over-confident in returning to the Bigg Boss house, with the help of voting, there is still so much negativity around the way she is dealing things with Kaushal.