It looks like Bigg Boss Marathi hosted by Mahesh Manjrekar is turning out to be way more controversial than its Hindi version of Bigg Boss hosted by Salman Khan. A lot of twists and turns have been going on inside the house, especially the romance that has been brewing between popular Marathi actors Resham Tipnis and Rajesh Shringarpore.
The viewers were left completely baffled after they witnessed all the drama happening on the show. Their favourite stars were seen slipping into the same bed and kissing each other in front of the cameras.
Rajesh had confessed his love to Resham after he returned from the secret room. He said that his wife Dimple will understand his love for Resham before wrapping her in his arms.
Later, the two were seen sharing the same bed and kissing each other before going to sleep. Rajesh is married to Dimple and has two daughters. Resham is a divorcee and has two kids.
Rajesh and Resham's romantic moments irked a lot of their fans who are feeling completely disgusted with their actions performed on national television.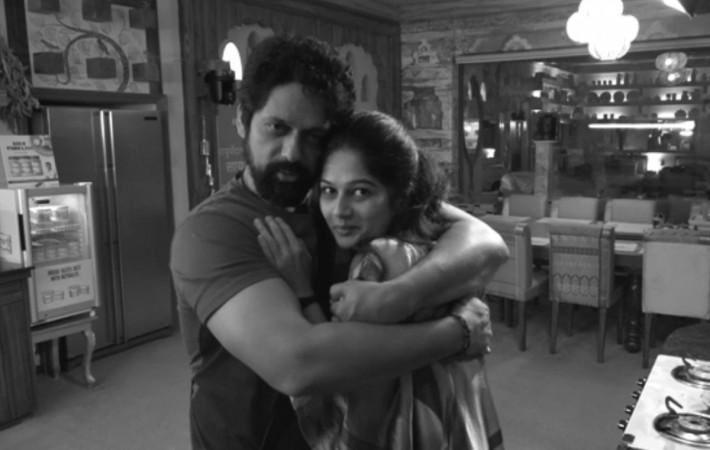 "Pls can you declare Rajesh as winner and stop the nonsense going on @ColorsMarathi, pissed off as a spectator," a fan wrote on Twitter.
Pls can you declare Rajesh as winner and stop the nonsense going on @ColorsMarathi , pissed off as a spectator...

— Atula Joshi (@Atulaj) May 16, 2018
Another fan asked the makers of Bigg Boss Marathi to throw Rajesh and Resham out of the house as they felt ashamed to watch the program with their parents at home while others asked Colors to kick them out and get them married.
Are Rajesh ani Resham la ghari pathva.....gharatlya barobar basun program pahnyachi laj vathte.....sheeee..

Kashala marathichi program chi vath lavta..shevthi Megha.......ch winner ahe .........

— Deep (@Deepali48246578) May 16, 2018
त्या छपरी राजेश आणि रेशमला बाहेर काढा. Celebrity बोलण्याच्या लायकीचे नाहीत.

— Bhagyashri (@kavyaumesh43) May 15, 2018
Another user objected saying that this is Bigg Boss and not Rajesh and Resham's love point.
हे बिग बॉस home आहे रेशम आणि राजेश Love point नाही... हे अजून मांजरेकर च्या लक्षात नाही आलं ??

— Anu...# Amruta mohite.... (@Anu76528935) May 13, 2018
When Rajesh's wife Dimple was asked about her husband's actions inside the Bigg Boss Marathi house, she refused to comment on the matter.
"It would be great if it's kept personal as I don't want to comment on this right now," Dimple Shringarpore was quoted as saying by The Times Of India.
Meanwhile, a student named Rishikesh Balwant Deshmukh, who is currently studying in NBT Law college, Nashik, has filed a police complaint against the makers of Bigg Boss Marathi for airing obscene and vulgar scenes between Rajesh and Resham on Colors Marathi channel.
In his complaint, Deshmukh has objected to the conversation and physical activity between Rajesh and Resham. He also demanded to file criminal cases under the Information and Technology Act against Rajesh, Resham, producers of the show and those who are in the show's broadcast team.
Watch the controversial Bigg Boss Marathi episode showing Rajesh and Resham romantic moments here.