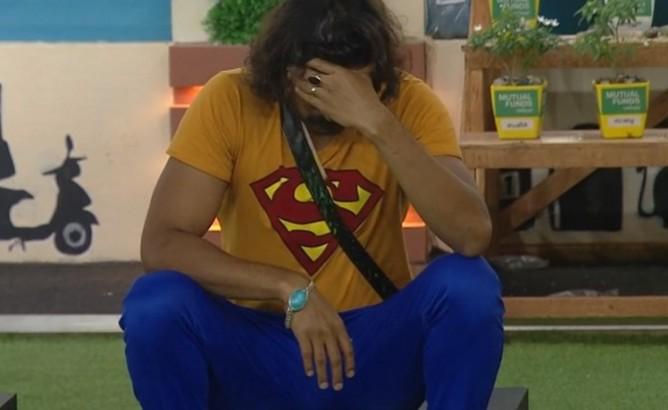 The September 27 episode of Bigg Boss Malayalam featured some melodramatic events as the show authorities announced an unexpected elimination. While in the midst of a task, Bigg Boss announced that Aditi Rai is out of the house. As Aditi was evicted, the number of finalists became five--Pearle Maaney, Sabumon Abdusamad, Srinish, Aristo Suresh and Shiyas.
The elimination of Aditi Rai was totally unexpected, and this move from Bigg Boss literally shook audiences and contestants alike. It was Shiyas who cried a lot after hearing Aditi's eviction from the house. Even though Srinish and Pearle Maaney tried to console Shiyas, all their efforts went in vain.
Later, Pearle Maaney also started crying saying that evictions like this should not happen in Bigg Boss. Pearle also added that Aditi was the one who wanted to enter the grand finale. However, Aditi remained strong, and she walked out of the house with a smile on her face.
The Bigg Boss Malayalam grand finale is just three days away, and as per the latest statistics, Pearle Maaney and Sabumon Abdusamad are leading in the audience's poll. In the International Business Times, India poll too, Pearle is leading with a vote share of more than 38 percent. Sabumon is closely following Pearle Maaney with 35 percent votes.
Shiyas, touted to be the black horse in Malayalam Bigg Boss has succeeded in racking up 19 percent votes. However, Srinish and Aristo Suresh are nowhere in the race, as they have succeeded in getting only 3 percent and 2 percent votes respectively.
As Aditi is out of the house, her fans will start voting for Shiyas, and it may destabilize the current voting equation. If Aditi fans start voting for Shiyas, then he will also join Sabumon Abdusamad and Pearle Maaney to win the ultimate race to win the Bigg Boss Malayalam title.