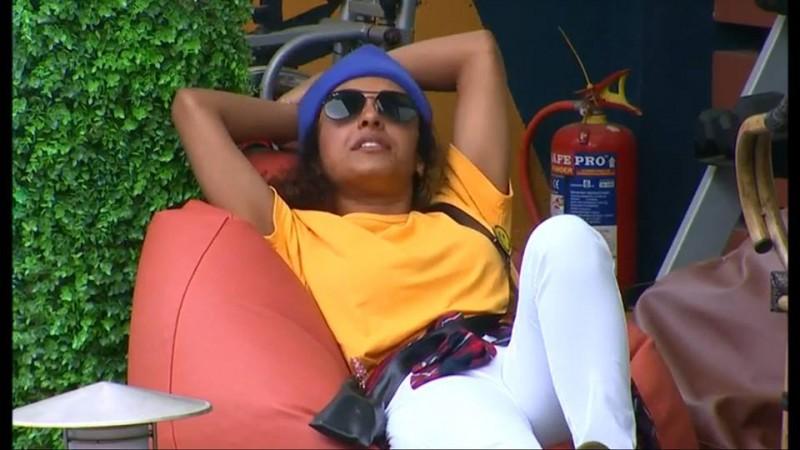 The grand finale of Bigg Boss Malayalam is just three days away, and fans of the show are voting vigorously for their favourite contestants to make them the winner of the season. Meanwhile, a section of social media users have started alleging that Srinish fans are voting for Pearle Maaney to make her the winner of Bigg Boss.
It should be noted that Srinish is also there in the list of final contestants, but the chances of the serial actor winning the title are pretty low. The real contest to win the Bigg Boss title is happening between Pearle Maaney and Sabumon Abdusamad, and this has compelled Srinish fans to vote in favour of the 'Nayika Nayakan' anchor.
However, fans of Sabumon are trying to do a defensive campaign to combat the increasing number of votes given to Pearle Maaney. Many Sabumon fans are arguing that Pearle Maaney is a crooked person who faked love with Srinish just to reach the Bigg Boss Malayalam finale. As per these social media users, Srinish is not that intelligent enough to understand the tactical gameplay of Pearle inside the house.
Many social media users believe that Pearle is going to ditch Srinish once she gets out of the house. As per close sources to Pearle's family, we have learned that her father Maaney Paul is also not happy with his daughter's romantic relationship with Srinish. It should be also noted that Pearle is already an established celebrity in the Malayalam entertainment industry, while Srinish is slowly trying to make his presence felt among the audiences.
The real black horse in this race to glory is none other than Shiyas. Even though Shiyas entered the Bigg Boss Malayalam house as an underdog, he has succeeded in building a decent fan base over the past couple of weeks with his innocent attitude and boy-next-door image. In the official voting process as well, Shiyas is closely trailing Pearle and Abdusamad, and events in a single episode will be enough for Shiyas to overtake the front-runners.
Aditi and Suresh are struggling hard to find votes, and in all probabilities, they will not succeed in winning the most prestigious title of Bigg Boss Malayalam.