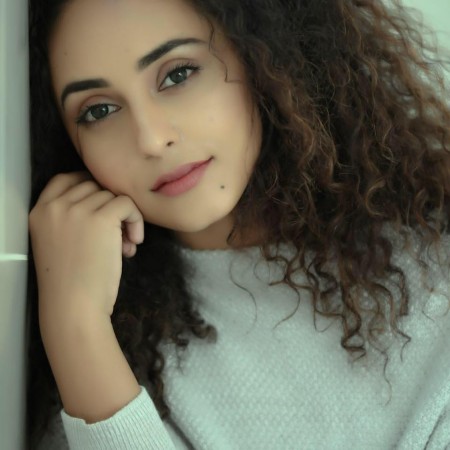 After losing the race to Sabumon Abdusamad in winning the Bigg Boss Malayalam title, popular television anchor Pearle Maaney has now opened up about her relationship with serial actor Srinish. In a live interaction with fans on Facebook, Pearle revealed that she really loves Srinish, and that both of them had breakfast together on Monday morning.
Earlier, several social media users alleged that Pearle Maaney faked love with Srinish to enter the grand finale of the show. Substantiating their views, Pearle handed over Srinish's ring back, and this compelled many to believe that 'Nayika Nayakan' anchor was trying to ditch the serial actor. However, with her new comments, Pearle has dismissed these rumours.
As Pearle made statements about her love towards Srinish, fans of the starlet requested her to tie the knot soon. Pearle's Facebook page is now getting loaded with comments stating that she is the real 'Big Queen' inside the Bigg Boss house.
In the live interaction, Pearle Maaney admitted that it is due to her short-tempered nature that problems with Srinish happened arose inside the house. She also thanked her fans and well-wishers for casting votes in her favour.
In the meantime, a section of Pearle fans have alleged foul play over Bigg Boss' decision to name Sabumon as the winner of the show. As per these sceptics, Asianet and the program organizers have deliberately tried to portray Pearle in a bad light, and this has created negative impact on Pearle's chances to win the contest, especially during the final hours of the show.
Pearle Maaney is now awaiting the release of her new movie 'Who' directed by Ajay Devaloka. The film touted to be a sci-fi thriller based on UFO sightings is expected to hit the screens on October 2018.