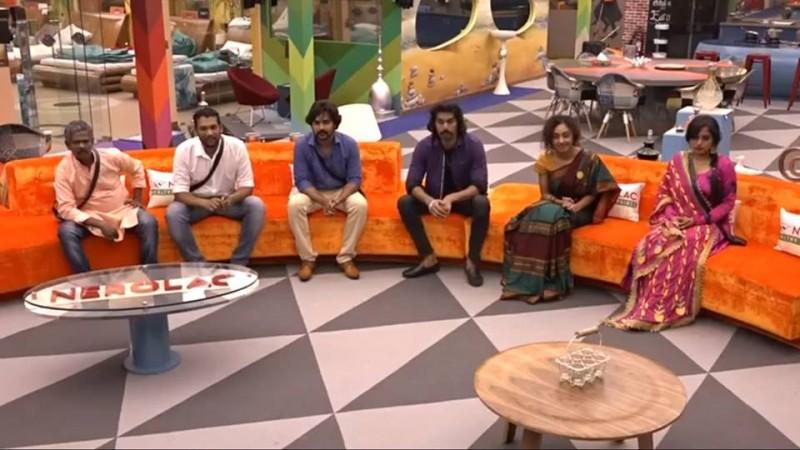 The grand finale of Bigg Boss Malayalam is just six days away, and now six housemates inside the house are fighting each other to achieve the ultimate glory. As Archana Suseelan got eliminated yesterday, contestants remaining inside the house have been nullified to six.
Out of these six contestants, Sabumon Abdusamad, Pearle Maaney or Shiyas are the most likely contestants who will emerge as the winner of this season. Aditi Rai, Suresh and Srinish are touted to be the weak contestants, and they will surely lose their feet this weekend.
However, Sabumon's image among the general public was tarnished a bit in the yesterday's episode, as Shiyas exposed his bad attitude towards people. At one point in time, Shiyas broke down to tears, and through this move, he gained sympathy from the audiences, while Sabumon's image was brought under a bad light.
On the other hand, a dedicated social media army is keeping this easy for Pearle Maaney. The 'Nayika Nayakan'' anchor faced nomination many times in the first edition, but every time, she reached the safe zone easily, and all credit goes to her online fans who are vigorously conducting campaigns to elevate her public acceptance.
Aristo Suresh was the pet of audiences during the initial days of Bigg Boss Malayalam. However, his alleged romantic affair with Pearle Maaney and the habit of singing different songs in the same tune have irked many, and it will negatively impact him during the grand finale for sure.
Most of the viewers believe that Srinish does not deserve a place in the grand finale. These viewers argue that it is Srinish's romantic affair with Pearle which helped him reach the finale. Moreover, after yesterday's elimination, Archana Suseelan remarked that Srinish is the laziest contestant in Bigg Boss Malayalam.
Aditi Rai, on the other hand, has succeeded in building a clean image after she entered the Bigg Boss house. However, she does not have such a huge fan following, and as a result, her chances of winning the title is pretty low.
Audiences can vote for their favourite housemate using Google and SMS. If you are using Google, type 'Bigg Boss Malayalam voting' in the search box. Click on the first link from the search results, and you can cast votes there.
To vote using SMS, audiences should type BBContestant's name and should send it to 57827.