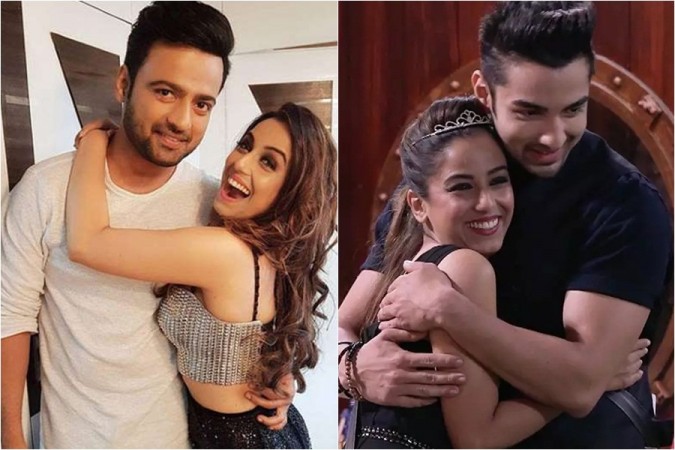 Srishty Rode's elimination on Bigg Boss has shocked not just the inmates but even her fans and followers outside. With many contestants weaker than her still present in the house, it was shocking to see the diva being evicted.
One of the most fearless and unabashed contestant this season, Srishty Rode did take her time to come out of her shell, but, once she did, there was no turning back for her. After leaving the house the diva has made some shocking and startling revelations. Take a look:
Dipika Kakkar not playing a good game: Talking about Dipika, in an interview with Indian Express, Srishty said that even though she tried her best many times to be friends with Dipika but never received the same kind of warmth from her. She also mentioned that she initially thought that Dipika was real and not fake but now the game Dipika has been playing seems to have changed.
Sreesanth is a different person outside: Talking about Sreesanth, Srishty said that initially she and Sree were good friends and what exactly went wrong between the two is something she has no idea about. She also said that she had heard from people that Sree is a different kind of person outside the house and hence expressed her wish to meet him outside.
Salman's prank wasn't fun: Talking about how Salman Khan had taken her name for eviction last week too, she said it wasn't fun but fine.
Link up with Rohit: Talking about Rohit, Srishty said that he is a good player but gets easily influenced by others. She further added that she found the link-up rumours between herself and him shocking.
Jasleen and Somi are weaker: Talking about how her eviction was shocking for her, Srishty said that she didn't expect to be voted out so soon and the fact that people are shocked with her eviction means that she did leave a mark inside the house. She added that Megha, Jasleen and Somi were other contestants in the house who were weaker than her and should have been evicted.