Bigg Boss 11 is just a few days away from the grand finale but controversies inside the house continue to spurt inside the house.
In the recent episodes, Shilpa Shinde refused to continue with the kitchen duties and cook for Vikas Gupta, Hina Khan and Akash Dadlani. The former Bhabi Ji Ghar Par Hai actress said in her defence that she cooked for all the entire season and was slammed for not putting her 100 percent in the tasks.
Bigg Boss 11: Luv Tyagi reveals the truth about 'cheating with votes'; Vikas Gupta trolled [VIDEO]
Vikas accepted Shilpa's complaint and said that he would cook for three while Shilpa could cook for herself and Puneesh.
He received a lot of applause for his decision to take the kitchen duties. Television actress Kritika Kamra, who supports the producer whole-heartedly, has also appreciated Vikas for taking up kitchen duties and defying gender stereotypes prevailing in the country.
Bigg Boss 11: Hina Khan left parents for 'lukkha' boyfriend but Shilpa Shinde left BF for parents, says KRK
"In a country where it's still believed that women belong in the kitchen, I'm glad to see a boy who can cook.. not just for him but others too. Not taking away from the women who manage kitchens and homes, we need more men who defy gender stereotypes. #imho," she tweeted.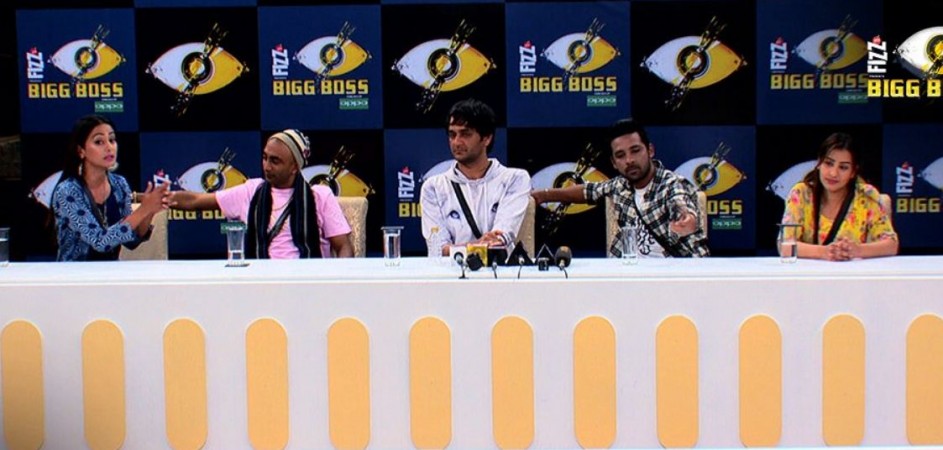 However, little did the actress know that her post would draw flak from Twitter users, who bashed her for only appreciating her friend's effort and not Shilpa, who had been cooking for all the housemates over the last three months.
Check out some Twitter reactions on Kritika's post:
@rny4321: Even u think the same that is why u never did a single tweet for shilpa when she has been cooking since last 3 months for each and every housemates,n wen VG is cooking maybe since last 3-4 days then u realise how great is he to cook,have been following u since I saw u as arohi,
@sorta_x: When shilpa cooks it's nothing no one appreciate it but trash her for it. But when vikas cooks for a day or two he is getting all the appreciation. "Why? How it is such a huge deed when a man do it but when a woman do the same it's a normal thing ? They are meant to do it ? #bb11," she wrote on
@sorta_x: I know you dint mean it in a wrong way but we need to appreciate everyone. And why is it so hard look at people as people/humans not as men and women.
Kritika soon clarified her stance in a series of tweets: "Talking of the game show,I hope ALL of them give mind games a rest now and just be. Seen enough of fights, tears, accusations, manipulations, monologues, agendas.Hope to see some warmth and sportsmanship towards the end."
I need to state this. My liking of one thing or person is not equal to dislike towards something else or some other person. It's your interpretation not my intention.

— Kritika Kamra (@Kritika_Kamra) January 10, 2018
I admire home-makers and working women who manage both work and home with equal passion. I've seen my mother do both beautifully. My other tweet was completely unrelated to this. There is no either or. Both are things I appreciate.

— Kritika Kamra (@Kritika_Kamra) January 10, 2018
On the other hand, Akash misbehaved with Shilpa in the latest episode of Bigg Boss 11. While Shilpa shouted at him, one celebrity - Gauahar Khan - believes that Akash made no mistake and the housemates only overreacted. "Aakash didn't do anything wrong.... Really sad ... Over reactionAakash , purest heart," she wrote on Twitter.
Meanwhile, the grand finale of Bigg Boss 11 will see Akshay Kumar making an appearance to promote his film Padman. Salman and Akshay will be performing on one of their hit numbers, probably the title track of Mujhse Shaadi Karogi, which starred Salman, Akshay and Priyanka Chopra.
The Khiladi actor will also spend some time with the three finalists of the season and give them certain tasks to perform. The episode will be shot in the early hours of January 14.