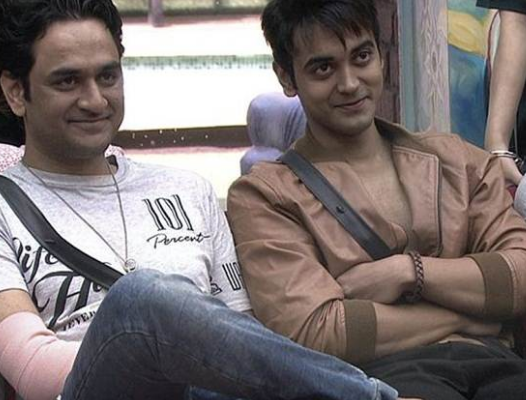 With just days to go for the grand finale, Bigg Boss has something 'mean' in mind for the Top 5! As they make way to the lawn area, Bigg Boss asks them to discuss, deliberate and with mutual understanding nominate one contestant who has been the meanest in the past 3 months.
Something mean that was shown right in the beginning was Vikas Gupta accusing Luv Tyagi of cheating as the vote count he wrote on his card was 393 but when he along with Puneesh counted, it was 293. So, Vikas went on a rant that Luv clearly cheated and increased 100 votes.
And well, moments after that Luv Tyagi took to his Instagram account to reveal the truth. Here's what he said in a Live video on his social media.
And soon after fans took to Twitter to troll Vikas Gupta mercilessly. Here's how they reacted:
votes count ki time mein bigg boss blindfolded tha kya? #LuvTyagi ne cheat kiya biggboss kitna innocent hain trust kar liya.jiska mann mein chor hain wohi dusra pe chor dikhte bhi hain.#masterblind and #PuneeshSharma khud cheater hain

— Srirupa Bhattacharya (@SrirupaBhattach) January 10, 2018
Evicted a person who deserved to win. Now this bullshit. You know who have been cheated?? Its #luvtyagi and his fans. Many fans were heartbroken after luv's eviction. Please leave luv alone atleast now. #biggboss11 already stopped watching it, don't gv us mor reasons to hate

— Silva?My winner Luv? (@shakya_silva) January 10, 2018
Coming to the show, everyone agreed that Akash Dadlani, is in fact, the meanest contestant of the show! Showing a matured outlook, Akash admits that he has been mean and willingly places his own photograph on the board.
But in a surprise twist, Arshi Khan enters the house to test the mean-ness quotient of everyone and will be playing an integral role in the task, titled 'Arshi Chahte Hai'. As the Sanchalak and judge of the task, she is also armed with a special power that will be revealed upon completion of the task. This task also gives the contestants a chance to get rich quick by winning some 'dhanraashi.'
While Puneesh and Shilpa failed the task yesterday, Arshi gives yet another chance to Shilpa to break Hina Khan's mug which is very close to her.
Will Shilpa be successful in winning the task?