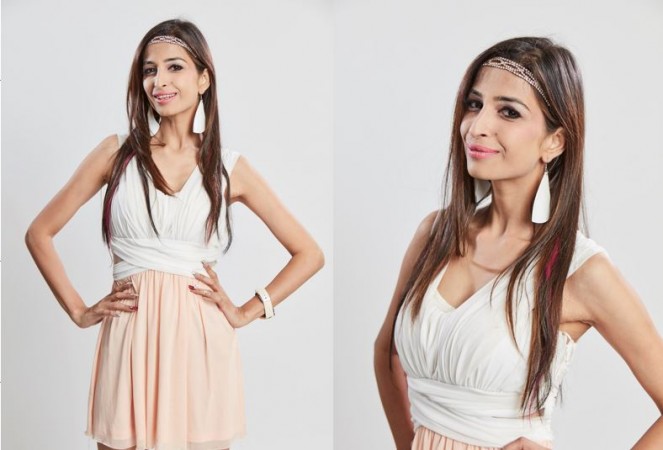 The viewers of Bigg Boss 10 recently witnessed a high-voltage drama when contestant Priyanka Jagga was ousted from the show by host Salman Khan. This was for the first time in the history of the controversial show that someone was evicted by Salman, without being nominated for eviction.
Bigg Boss 10: Rohan Mehra will win the show, predicts Kamaal R Khan
Priyanka's derogatory comments on the housemates and her rude behaviour towards everyone including the superstar was the reason for her being shown the door. Soon after coming out of the house, Priyanka released a video saying that it was her deteriorating health that forced her to hurl abuses at the inmates, which eventually irked Salman. Later, her brother Sameer Jagga revealed that she had a miscarriage inside the house.
However, in an interview with SpotboyE, Priyanka refuted the report of her suffering miscarriage, but admitted that she had a gynaecological problem and was bleeding.
"That's utter rubbish. Firstly, I was not pregnant. Yes I had a gynaecological problem and I was bleeding --- but there was no miscarriage. I was advised bed rest and hence I could not carry out many tasks. Then, I was told that I had to dance as Salman's birthday was round the corner (Dec 27). Tell me, how could that have been possible in the condition I was in?" she said.
When asked if she believed that the show is scripted, Priyanka said: "It is not scripted. Salman sees some high points of the previous episodes, lists down some observations and questions the participants accordingly. Now, when he asked me that day whether I entertained or not, I told him in return that 'he should be asking me about my health instead. It's your job to entertain, and certainly not mine in that state of health. Leave me alone for three days. He felt that I was posing a question instead of providing an answer [sic]."