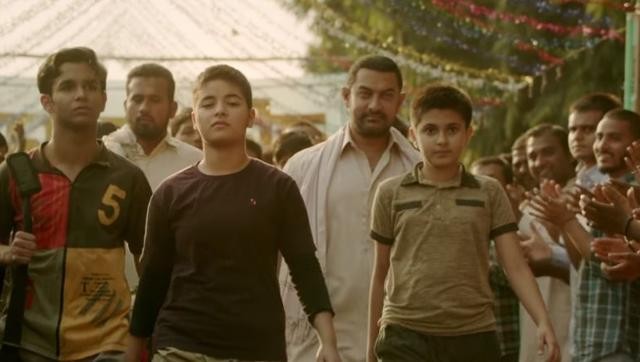 After Shah Rukh Khan refused to promote Dear Zindagi on Salman Khan-hosted Bigg Boss 10, Aamir Khan has rejected offer to talk about Dangal on the high-voltage reality show. However, both the superstars have valid reasons for ditching BB10.
"I am not going on television to promote the film. We will have trailer and promo of our film. I am sure he loves to promote my film. Even I love to promote his film. I am dying to show him Dangal as well," he told the media when asked if he will be on Bigg Boss 10 to promote Dangal.
This comes a few weeks after SRK apparently said he wouldn't want to appear on BB10 because then it will take the spotlight off Alia Bhatt, who is the soul of Dear Zindagi. According to reports, the suave star said he doesn't want to take away the attention Bhatt deserves and also his role is in capacity of a support to the lead character.
In other news, Aamir is believed to have been tackling pre-release nervousness and has even taken up smoking. However, the senior actor acknowledges that it's not a good habit to have and said that post-Dangal release, he will quit smoking.
"I am not happy about the fact that I smoke. I try not to smoke. But whenever the release date of my films are near, I take up smoking because I undergo tension. Later I even quit it. Smoking does not affect acting; it affects the stamina and health," Aamir further elaborated.
Scheduled to be released on December 23, Dangal is directed by Nitesh Tiwari and is the story of Olympics wrestling coach Mahavir Singh Phogat.