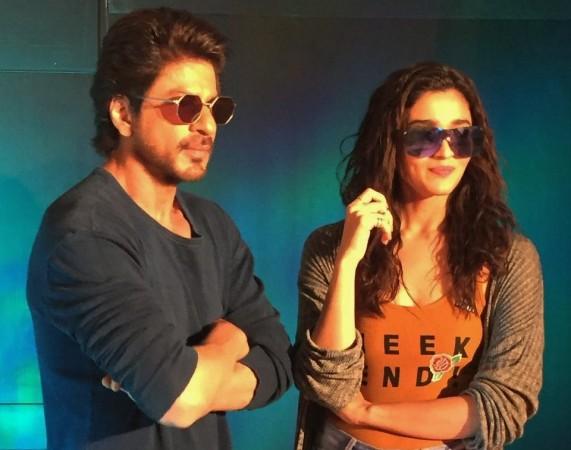 For a few weeks now, it was being thought that Shah Rukh Khan would appear on Salman Khan's Bigg Boss 10 alongside Alia Bhatt for Dear Zindagi promotions. But he has ditched his friend and if sources are to be believed, he let go of it for a completely fair reason.
According to a BollywoodLife report, Shah Rukh didn't want to promote Dear Zindagi too aggressively because he believes, in doing so, he would take away a lot of limelight away from Alia. The young actress has apparently shot for a promo with Salman and will be on the upcoming Weekend Ka Vaar episode.
Directed by Gauri Shinde, Dear Zindagi is a slice-of-life film scheduled to be released on November 25. It focuses on up-and-coming cinematographer Kaira's (Alia) many everyday problems and helping her approach life in a different way is therapist Jahangir Khan (SRK).
The premise is interesting and it's refreshing to witness Shah Rukh take up roles he hasn't experimented with before. The interesting bit, however, is that the senior star is aware how people may react when they watch him in Dear Zindagi.
"People might say 'Shah Rukh Khan ne yeh role kyun kiya' when they watch Dear Zindagi, but I think it is a very interesting role and a nicely made film. I can add to it by just learning things on sets because I don't have the courage to do a full-fledged film like that because the stardom is too big or I have not been offered such a script or whatever reason be it," he told Anupam Chopra on Film Companion.