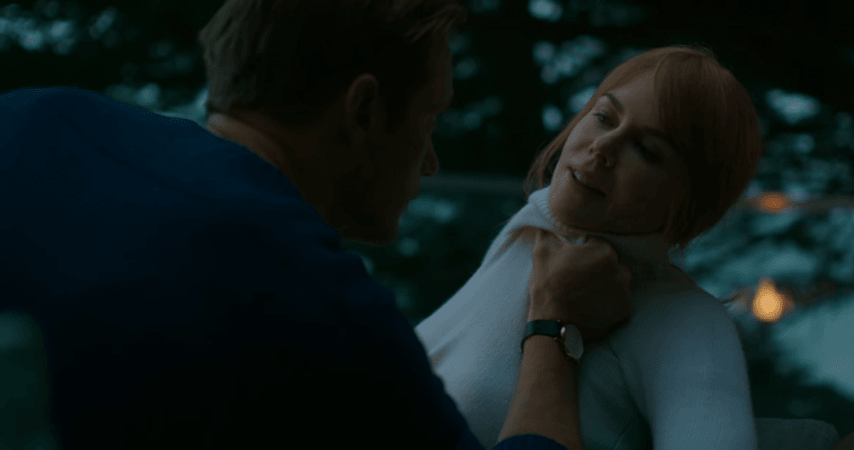 In the last episode of Big Little Lies season 1, Nicole Kidman's character Celeste appeared to have got relief from her abusive husband Perry. Killing the abusive husband's character, the lead women are seen by the shores while someone (presuming the investigating officer) looking at them from afar.
However, TV Line reports that Celeste's peace might not stay for long as her past will come and haunt in the new season. According to the website, Alexander Skarsgard is likely to return to the show's season 2.
Also read: Big Little Lies season 2 filming delayed due to cast's salary disputes?
Sources revealed that the abusive dead husband could return in "some capacity." Conventionally, the actor could reprise his role in flashbacks, further discussing the abusive relationship topic that Celeste and Perry pictured in the first season.
However, the Emmy award winner hinted that plotline might not need a flashback for his return. Speaking to People.com, the actor hinted, "I don't even know if I'm really dead or not."
Apart from the women of the show, Skarsgard has been under the spotlight for his performance in the show.
The actor bagged awards at the Emmys, Golden Globes and recently concluded SAG Award. Speaking of the experience, the actor said that the Big Little Lies character has been the "greatest experience of my career" during his Globes acceptance speech.
When HBO announced that the show is returning for a second run, the channel confirmed "most" main characters are expected to return. This included Kidman and Reese Witherspoon's return. Laura Dern confirmed her return at the Golden Globe Awards 2018.
It is presumed that other female leads namely Shailene Woodley and Zoë Kravitz will reprise their roles as well.
Big Little Lies Season 2 will feature seven episodes, penned by David E. Kelley. Replacing Jean-Marc Vallée, Andrea Arnold will be seated on the director's seat of season 2. HBO describes the new season:
"The subversive, darkly comedic drama Big Little Lies will explore the malignancy of lies, the durability of friendships, the fragility of marriage and, of course, the vicious ferocity of sound parenting. Relationships will fray, loyalties will erode...the potential for emotional and bodily injury shall loom."
Production for Season 2 is slated to begin in March and the new season is expected to drop in 2019.