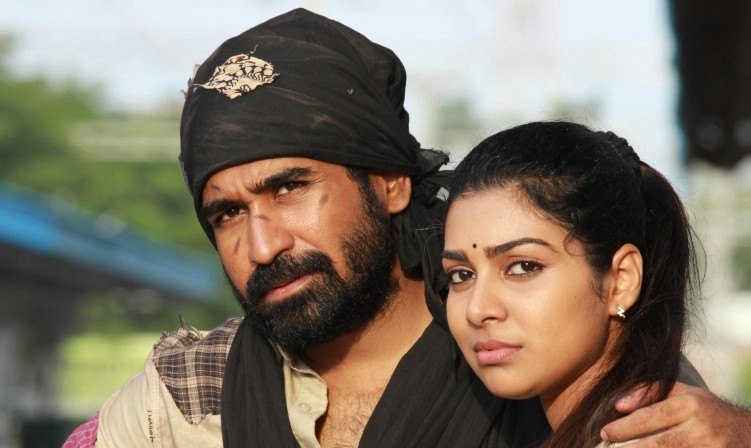 Telugu film Bichagadu, the dubbed version of Vijay Antony's Tamil movie Pichaikkaran, has made superb collection at the Andhra Pradesh and Telangana (AP/T) box office to emerge as a bigger success than the original.
Directed by Sasi, Pichaikkaran is a small budget action thriller film starring Vijay Antony. The Tamil movie, which released on March 4, received superb response at the ticket counters. Pichaikkaran collected a total of Rs 16 crore gross at the worldwide box office in its lifetime. The film is estimated to have earned Rs 10.30 crore for its distributors.
Before its release, Pichaikkaran had less demand for its rights as it lacked hype and promotion. Lakshman Chadalavada acquired the dubbing rights of Telugu for Rs 50 lakh and spent around Rs 1.5 crore for its promotion. Its Telugu version titled Bichagadu was released in theatres on May 13.
The Telugu version of Pichaikkaran opened to good response and went on strength to strength in the following days. Bichagadu remained strong at the ticket counters across the states, despite clashing with several big ticket movies including Brahmotsavam, A...Aa and Janatha Garage. The movie completed successful run of 100 days in some cinema halls.
Bichagadu has collected Rs 25 crore gross at the AP/T box office in its lifetime and earned Rs 14.30 crore for its distributors. The movie has grossed Rs 1.25 crore in Karnataka and other parts of the globe and Rs 0.50 crore for the distributors. Its global gross total and distributors' share stand at Rs 26.25 crore and Rs 14.80 crore, respectively.
Bichagadu has been declared a superhit not just on the big screen, but also on the small screen. Recently, the movie had its premiere on MAA TV and garnered 18.75 TRP points. The film has performed much better than many big ticket films including Sardar Gabbar Singh (15.24 TRP) and Supreme (14.79 TRP) in the TV premiere.