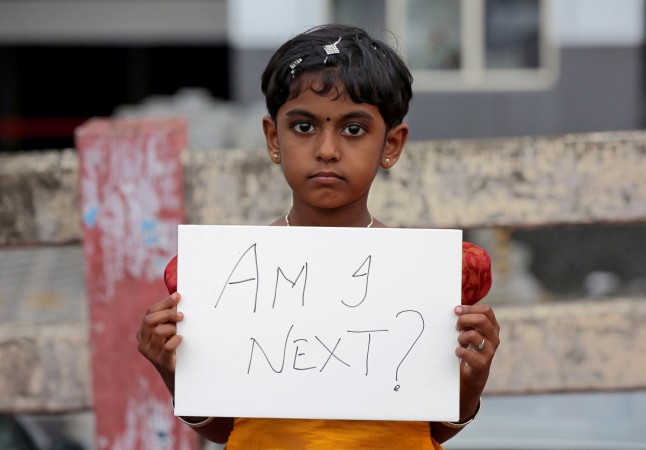 After the shocking news of rapes in Bihar and Uttar Pradesh shelter homes, a new case has surfaced in Bhopal.
MP Awasthi, the founder, and an ex-army man has been accused of sexually assaulting two girls and three boys. The inmates have alleged that one of the victims reportedly died due to excessive bleeding after the assault while another was beaten to death.
The shelter is located in the Bairagarh area of Bhopal. The accused was arrested on Saturday.
According to reports, 70-year-old Awasthi was accused of sexual crimes last year in the Hoshangabad shelter but was still allowed to run this shelter. He was allegedly preying on children as young as 10 years old.
Nearly 40 inmates visited the Congress office in Bhopal on Friday where the Congress state media secretary, Shoba Oza held a press conference, according to Outlook. She said that a girl filed a complaint in Hoshangabad in February 2017. She went on to say that the complaint was correct but no FIR was filed.
The police were then called in and they took the inmates' statements till late Friday night. Police reportedly waited for an interpreter as they did not want to use the one provided by the Congress office.
The inmates alleged that one boy died due to excessive bleeding, one died after his head was banged hard on the wall and another died due to cold after he was forced to stand outside all night.
An 18-year-old girl, who communicated through her interpreter said, "I was only five years old when my parents left me here and never bothered to contact me again. The owner forced me to do household chores and would beat me. He raped me in 2010 for the first time and the ordeal continued."
She said that she was shifted to another hostel in 2012 but came back in 2016. "I brought the matter to the notice of the Hoshangabad collector and police last year and it was investigated. When he was found guilty, the Hoshangabad centre was shut down, but no FIR was filed and he was not arrested," she told TOI.
She also added that after lodging the complaint, two staff members started torturing her and the others who lodged the complaint.
Two young boys aged 18-22 said that they were sodomised and beaten brutally if they resisted.
Krishna Mohan Tiwari, the director of the Social Justice Department, "Some students with special needs (hearing and speech) came to our office with their interpreter. They have given us a letter about alleged sexual and physical assault by the owner of the hostel. We will write to the collector and senior police officers for further investigation."