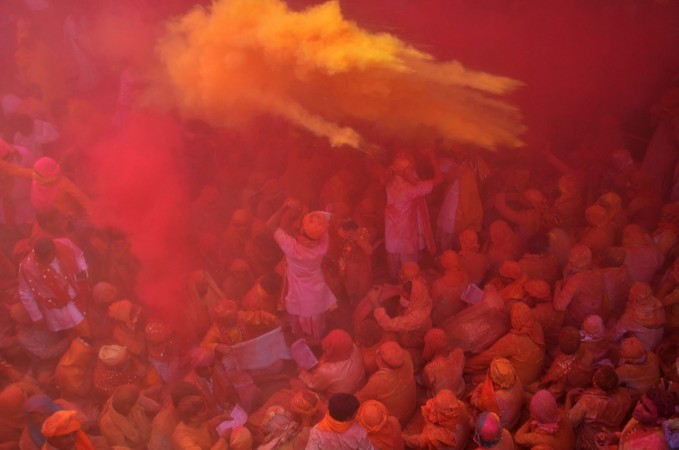 Holi will be celebrated on March 1 and 2 this year across India and many other parts of the world. Preparations for an epic Holi party are underway with guest list, menu and bhang. But a Holi party is incomplete without some groovy music.
While Bollywood gives these party a good share of hip-shaking music with Rang Basre, Holi ke Din, and Balam Pichkari being the top favorites, Bhojpuri cinema also contributes a good share of Holi songs to the list that rock Holi parties year after year.
Though Bollywood gave a Bhojpuri twist to Badri Ki Dulhania's title track to give the Holi feel, there are a slew of Bhojpuri songs that could find a place on the playlist this year. This year, a Bhojpuri Holi song called Taj Mahal Banva da Raja Ballia is finding a place on several playlists.
The song, from the movie Saugand stars Prakash Seth and the lyrics, when translated loosely, demand that Taj Mahal should now be built in Ballia, in Uttar Pradesh. The film will release during Holi and Bhojpuri fans of the industry cannot stop themselves from grooving to the latest number.
But there is a list of other songs that are garnering millions of views on YouTube:
While you could add these to your playlist and prepare for a crazy Holi party, Uttar Pradesh has already begun celebrating the festival with 'Lathmar Holi.' A few parts of the state indulge in a unique style of Holi wherein women hit men with sticks.
According to The Guardian, the celebrations take place in the town of Barsana and Nandagaon. Women of Barsana, where Goddess Radha was born, beat the men from Nandagaon, God Krishna's hometown, with wooden sticks as they try to put colors on them.