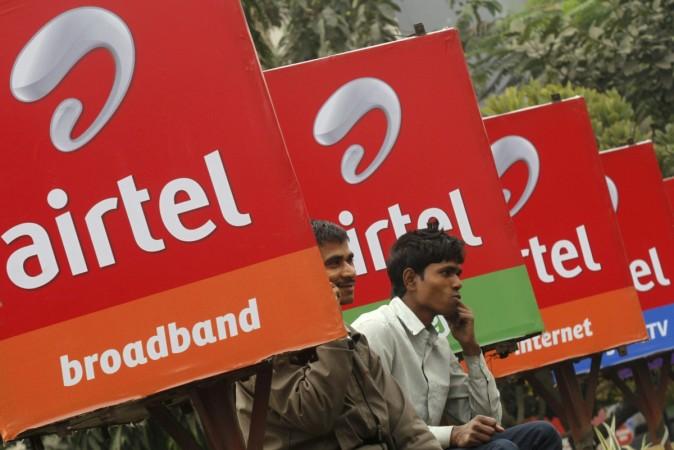 Indian telecom operator Bharati Airtel has lost more than a quarter of its market value this year and is now the worst stock on the benchmark index. But that's apparently not a good enough reason for analysts to dial a 'sell' call on the stock.
According to a Bloomberg report, more than 70 percent of analysts covering the company suggest buying the stock, which has tumbled 27 percent this year.
So, what's the reason for this continued analysts' optimism? The answer is faith.
"With its strong balance sheet and spectrum/network footprint, we believe Bharti Airtel is likely to maintain its leading market share in an intensely competitive but consolidating market," Manish Adukia, an analyst at Goldman Sachs India, wrote last month, Bloomberg reported.
The Indian telecom sector has witnessed significant consolidation with numerous exits from the industry in the last financial year.
Competition from Reliance Jio, backed by India's richest man Mukesh Ambani, has resulted in significant erosion in average revenue per user (ARPU) among operators in the industry. ARPU is a key performance metric for telcos — which shows how much the company earned from each of its daily active users.
ARPU for Bharti Airtel was down 15.2 percent in the third quarter while that of Idea Cellular declined 13.6 percent. Meanwhile, ARPU for Reliance Jio fell just 1 percent in the corresponding period gaining from free services it offered to subscribers. And analysts don't expect a quick turnaround either.
Competition in the Indian telecom sector is expected to remain intense over the next 12-18 months despite consolidation as leading operators look to safeguard their turf, according to a Moody's report.
But a stiff competition also opened up avenues for expanding revenue market share after Sunil Mittal-led Bharti Airtel concluded its Telenor India and Tata Teleservices' wireless business acquisitions.
"Bharti Airtel could gain an additional 300 basis points (bps) of revenue market share over the next one year to 35 percent, post-closure of the Telenor and Tata Tele wireless business buyouts," Naveen Kulkarni, a telecom analyst at PhillipCapital, had told The Economic Times last month.
Kulkarni has a 'buy' call on the stock with a target price of Rs 610.
Apart from the acquisitions, the company is also conducting lab test trials with Chinese telecom gear maker Huawei to launch India's first fifth generation (5G) network.
At 1.30 pm, shares in Bharti Airtel were up 0.6 percent at Rs 396 on the Bombay Stock Exchange.