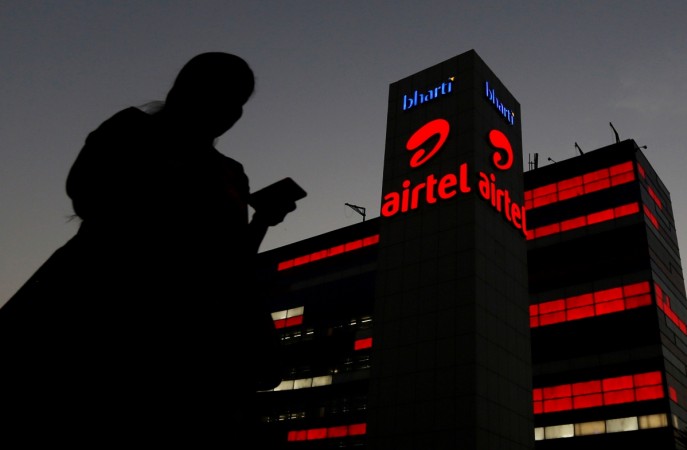 India's largest telecom network provider Bharti Airtel slipped over 6.7 percent intraday on National Stock Exchange (NSE) on Wednesday, as a Qatar-based investor plans to sell 5 percent of its stake whose valuation is almost Rs 9,500 crore ($1.46 billion).
Three Pillars Pte, a subsidiary of the Qatar Foundation, sold 199.9 million Bharti Airtel shares through stock market transactions. The shares are sold at price range of Rs 473-490 apiece, shows the deal term sheet, reported Mint.
The price band for the deal is discounted at 4.7—8 percent on Tuesday's closing price. Back in 2013, the firm, however, bought Bharti Airtel shares at Rs340 apiece.
The stake sale comes at a time when, most Qatari firms, including its sovereign wealth fund, are winding up their foreign portfolios by selling their stakes in foreign companies, reported Mint.
Qatari companies are cutting stakes in foreign companies in a move to tackle the pressure their country is facing, because of the economic sanctions imposed by Saudi Arabia, the United Arab Emirates, Bahrain and Egypt since early June.
Major Gulf nations have cut diplomatic and transport relations with Qatar accusing it of backing terrorism. Recently, Qatar's sovereign wealth fund pumped in billions of dollars into their domestic banks in a move to shore up the deposits, the business daily reported.
Indian telecom stocks, including Bharti Airtel, have also gained on signs of an end to a bruising price war and hopes that industry consolidation will benefit established players.
Earlier in October, Bharti Airtel, reported a 63 percent fall in net profit for the September quarter on year-on-year (YoY) basis. The company net profit declined to Rs 586.1 crore from Rs 1,615.10 crore profit in the corresponding quarter last year.
However, just like shares of other telecom companies, Bharti Airtel stocks have rallied 22-23 percent over the last week. With the shares in an upward spiral, telecom companies have gained Rs 40,300 crore in combined market value.
On November 3, Bharti Telecom increased its stake in Bharti Airtel to 50.10 percent by acquiring 4.62 percent stake from Indian Continent Investment.
At 2 .30 pm, shares of Airtel is trading at Rs 493.0, down 4.15 percent on NSE.