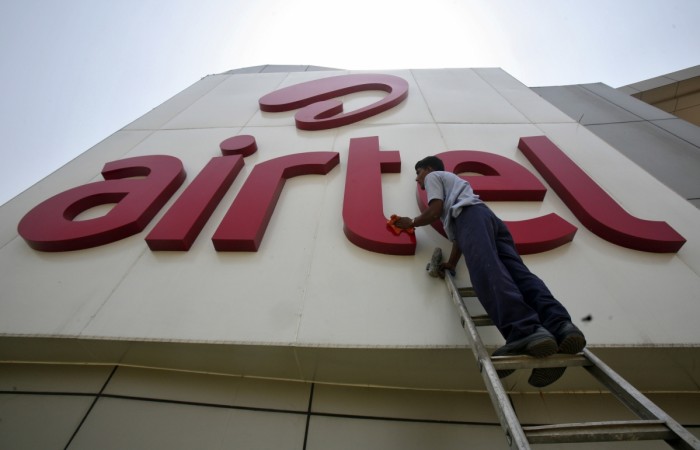 Shares of telecom service providers Bharti Airtel, Idea Cellular and Reliance Communications fell almost 3 percent on the Bombay Stock Exchange (BSE) on Friday in response to the government auditor saying the three, along with three other companies, under-reported their revenues for four financial years ending 2010.
The six firms are Bharti Airtel, Idea Cellular, Vodafone, Aircel, Tata and Reliance Communications.
Bharti Airtel was trading at Rs. 354.85, down 2.75 percent, at around 11.05 a.m. Idea Cellular shares fell more sharply, about 5 percent, and were trading at Rs. 101.85 apiece, down 2.91 percent. The Reliance Communications stock was down 2.3 percent to Rs. 51.20.
In a statement issued on Thursday night, the Narendra Modi government said that the Comptroller and Auditor General (CAG) report was received by the department of telecom in February while the supporting documents were received last month.
"CAG Report on understatement of revenue by six Telecom Service Providers by Rs 46,000 crore was received in February 2016...the report points out a shortfall of Rs 5,000 crore of License Fee and Spectrum Usage Charge and Rs 7,000 crore of interest," it said in the statement.
"The department received the key documents scrutinised by the CAG in mid-June 2016. These are being vigorously examined and the process of issue of demands for the four financial years for six operators in 22 license service areas in consonance with license agreement is currently ongoing," the statement added.
Refuting allegations made by the Congress that it was a revenue loss for the government, the statement said, "Demands raised from this exercise will be recovered with due interest and penalty as applicable under license agreements."
The Sensex was down 95 points and was trading at 27,107 at around 12.42 p.m. While Bharti Airtel was the top Sensex loser, other shares that were dragging the 30-scrip benchmark index down included Adani Ports, GAIL (India), Coal India and Larsen & Toubro. Sensex gainers were Tata Motors, Asian Paints and Hero Motocorp.
Meanwhile, the Congress has accused the BJP-led NDA government of inaction in recovering the money.
Why the Govt has ignored findings of CAG? Is it because it provides inconvenient truths for Modiji? #BJPTelecomScam pic.twitter.com/fyxciu23GJ

— INC India (@INCIndia) July 7, 2016
Is the Govt acting like a willful collaborator with select corporate entities? #BJPTelecomScam pic.twitter.com/VuKF4rIZPX

— INC India (@INCIndia) July 7, 2016
Why has Modi Govt become inactive in trying to recover the money owed to the people of India pic.twitter.com/baHYwym54e

— INC India (@INCIndia) July 7, 2016