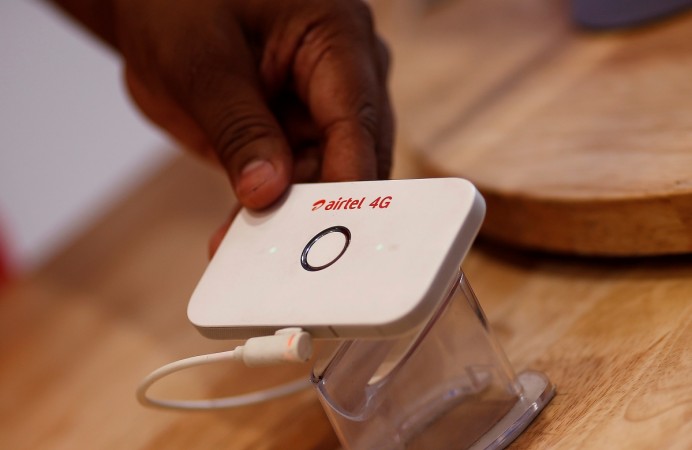 Bharti Airtel, India's largest mobile services operator by subscription, is clearly facing the heat from aggressive foray by Reliance Jio, the latest entrant into the intensely-competitive telecom service space in India. The Sunil Bharti Mittal company admitted after declaring the results, though indirectly, that Reliance Jio impacted its revenue growth in September quarter (Q2).
"Overall revenue momentum in India has been sustained during Q2 with a growth of 10.1 percent Y-o-Y. This is primarily due to the strong performance of our non-mobile businesses which grew in aggregate at 18.8 percent Y-o-Y, albeit our mobile business has experienced a slowdown in growth due to free services being offered by a new operator," Gopal Vittal, MD and CEO, India & South Asia of the company, said in a statement.
Bharti Airtel's consolidated net profit for Q2 fell 4.9 percent to Rs 1,461 crore from Rs 1,536 crore in the corresponding period last year while revenues grew 5.6 percent to Rs 24,652 crore.
India revenues rose 10.1 percent to Rs 19,219 crore. The growth in mobile revenues posted a growth of 7.9 percent year-on-year in Q2, as against 12.3 percent in the year-ago period (quarter ended September 30, 2015).
The subscriber base stood at 363 million spanning 18 countries, including India, marking a growth of 8.5 percent when compared to data ended September 30, 2015.
The silver lining was in the form of higher average revenue per user (ARPU).
"Data ARPU has moved up by 8 percent Y-o-Y to Rs 201 in Q2, led by 30.6 percent increase in usage per customer. Mobile data revenues now contribute to 24.7 percent of mobile India revenues vis-à-vis 21.5 percent in the corresponding quarter last year," the company said in the statement.
Shares of Bharti Airtel were trading with gains of 1.40 percent at Rs 310.80 on Wednesday at around 12.30 pm on the Bombay Stock Exchange (BSE).
Idea Cellular had taken a similar hit in its September quarter operations, resulting in Q2 net profit plunging 88 percent to Rs 91 crore from Rs 762 crore in the corresponding period last fiscal. Revenues were down 7 percent to Rs 9,299 crore. The stock was trading at Rs 78.40, up 4.05 percent.
Reliance Industries Limited (RIL), which owns Reliance Jio Infocomm, was trading at Rs 1,054, almost flat to its Tuesday closing.
Vodafone India, which is one of the top three companies, is not listed on Indian stock exchanges.