Bharat Petroleum Corporation Limited (BPCL) will invest Rs 45,000 crore in a span of five years to expand its petrochemical business in the country, according to Mint.
"In the next four to five years our total capex will be to the tune of around Rs 40,000-45,000 crore. This allocation will be spent on upstream, refinery expansion and other infrastructure development," BPCL chairman and managing director RK Singh told reporters.
Last month, reports suggested BPCL had plans to invest Rs 18,000 crore to expand its refineries over five years. Now, the amount is upgraded to Rs 45,000 crore likely on the back of its Maharatna status.
However, according to the reports, the exploration arm of BPCL has been making losses –Rs 54.5 crore in the fiscal year 2016, Rs 34 crore in FY15 and Rs 116 crore in FY 14. Nonetheless, activities in the company picked up pace as revenues increased by 1.1 percent quarter over quarter to Rs 66766.4 crore in the first quarter of FY2018.
Despite the chequered bottom line, Bharat Petroleum was awarded the Maharatna status by a panel headed by the Cabinet secretary last week.
BPCL is already in advanced talks with the Bangladesh government to set up around a 1 million tonne product pipeline to the country and is also exploring an idea to set another pipeline to Myanmar.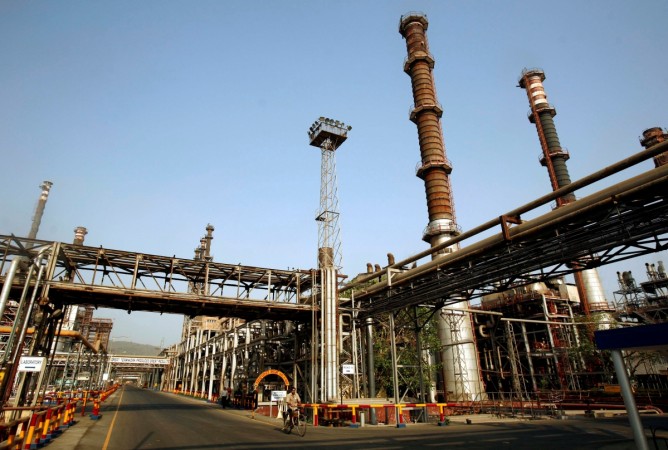 "We are in advanced stages of finalising the deal with the Bangladesh government and expect to commission the project in next two-to-three years. It will be a 300-km pipeline and will entail an investment of around Rs 400 crore," a source privy to the matter told Financial Express.
The company is working to double the market contribution of pipelines to 65 percent from the current 35 percent level in the next 10-15 years to cut down dependence on road and rail transport.