Congress Parliamentary party chairperson Sonia Gandhi will attend the President's address to Parliament on Tuesday as many party MPs, including Leader of Opposition in Rajya Sabha Mallikarjun Kharge, are stuck in Srinagar due to inclement weather, sources said here.
Jairam Ramesh tweeted, "Due to delayed flights from Srinagar airport on account of inclement weather conditions, Leader of Opposition in the Rajya Sabha, @kharge ji & many other Congress MPs will be unable to attend the President's address to both Houses of Parliament at 11am today.'
President Droupadi Murmu will address the joint sitting of Parliament for the first time after being elected to the post. She will outlay the government's vision for the current year.
The Parliament Budget session will commence from Tuesday. Finance Minister Nirmala Sitharaman will table the Economic survey. She will present the Union budget on Wednesday.
Rahul, Priyanka visit Mata Kheer Bhawani temple
Congress leaders Rahul Gandhi and Priyanka Gandhi on Tuesday paid obeisance at the Mata Kheer Bhawani temple in Jammu & Kashmir's Ganderbal district.
The siblings arrived in Tullamulla town of Ganderbal district early this morning to a warm welcome by the people.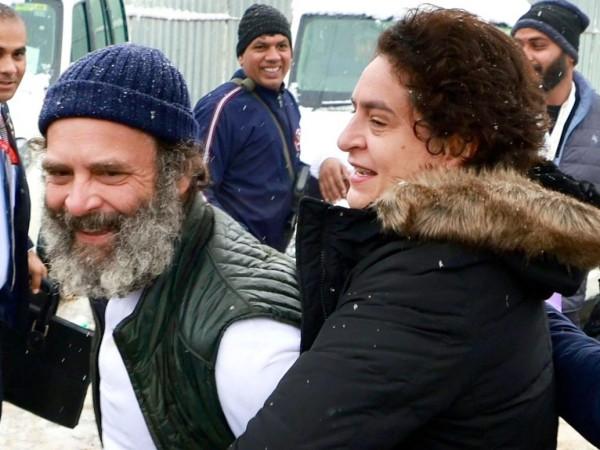 According to party sources, they prayed for peace and brotherhood in the country. Mata Kheer Bhawani temple is the holiest religious place of the Kashmiri Pandit community.
Despite their mass exodus from the Valley, scores of migrant Pandits come each year to attend the annual festival at the temple.
(With inputs from IANS)