Superstar Mahesh Babu, who is basking in the success of Bharat Ane Nenu, has come forward to join hands with the NRI SEVA Foundation to sponsor a "free sports rehab centre".
Mahesh Babu is one of the most popular actors from the Telugu film industry. With his charity work, the actor has been a role model for many people across the Telugu states. Post the release of Srimanthudu, he adopted two villages and taking cue from him, several politicians and business came forward to work for the development of other villages.
Now, Mahesh Babu is setting up another example, by lending a helping hand to NRI SEVA Foundation to facilitate Indian athletes who cannot afford rehab service. Founded in April 2012, the organisation conducts free health camps in slum areas every day for and caters to almost 150 patients daily.
A few months ago, NRI SEVA Foundation team approached Mahesh Babu and Namrata Shirodkar.
The charity gives free health services, primarily physiotherapy. It reaches more than 45,000 patients out of which more than 2,500 are bedridden patients who suffered with stroke (Paralysis patients), head injuries, kids with cerebral palsy, muscular dystrophy and many other pediatric conditions.
Mahesh sponsored one of their unique program for underprivileged National Athletes "Sports Performance Assessment & Enhancement Centre", which consists of three components such as Athlete Rehabilitation; Sports Injury prevention & management; and Fitness training methods with inputs from Sports Sciences in Gachibowli Stadium premises, to support Indian National players to win International medals. In the first phase, Athletes Rehabilitation center has been started in the stadium.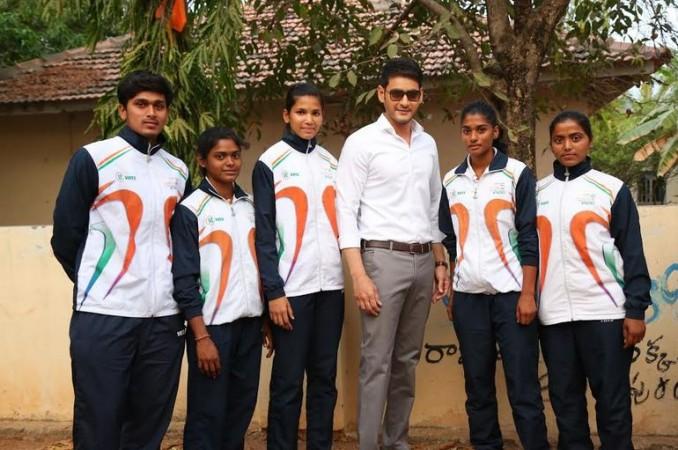 Harish Kolasani the founder of NRI Seva mentioned that with the support of Mahesh Babu, the organisation will implement sustainable projects in villages to empower women, children, and seniors while involving the locals to participate in developing their villages and make them realize about their responsibility to support fellow beings.
Harish Kolasani says that Mahesh Babu and Namrata Shirodkar are supporting the organisation. "I was really amazed to witness how affectionately and quietly they help others that are in real need and we are so proud to get their direct support to the organisation."
Mahesh Babu's last outing Bharat Ane Nenu is political drama, which advocates accountability in governance and delivering promises. The superstar may not be a politician in a real life, but he strongly the policy of giving back to the society.