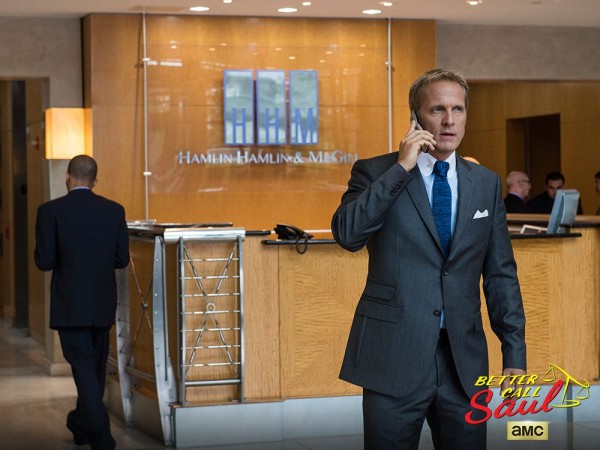 The most beloved Breaking Bad character's spin-off, Better Call Saul has returned with new stills and a trailer to reveal a new twist in the tale. The first look of the third season revealed that the most loved to hate supporting character from Breaking Bad, drug kingpin Gus Fring (Giancarlo Esposito), will be appearing on the third season of Better Call Saul.
Avid Breaking Bad fans would remember Gus making a debut midway through the series as Walter and Jesse's boss. Apart from his antagonist's side of the character, very little was known about Gus's background and how he became the king of New Mexico drug world.
Also Read: Game of Thrones Season 7 will premiere in July; Kit Harington previews upcoming episodes
A number of questions regarding his past, including the motive that drove him to becoming a murderer, will be answered in the Better Call Saul, season 3, Screen Rant reports.
AMC has released a quick 30-seconds trailer with a few new stills from the new season, Entertainment Weekly writes. In the new promo, Jimmy's brother, Chuck played by Michael McKean warns, "Don't think I will forget what happened here today. You will pay," on one side and the video switches to Jimmy/Saul played by Odenkirk saying, "You destroyed our family. You happy now?"
Fans also get to see, Mike donned by Jonathan Banks inviting Jimmy for an illicit mission. There are going to be guns, wires, recordings, door enterings, target acquisitions, Kim role played by Rhea Seehorn trying to understand Jimmy's punchline, Jimmy in jail, and a look at Los Pollos Hermanos, the fast-food chicken kingdom run by drug lord Gus.
The season 3 premieres on April 10 on AMC.