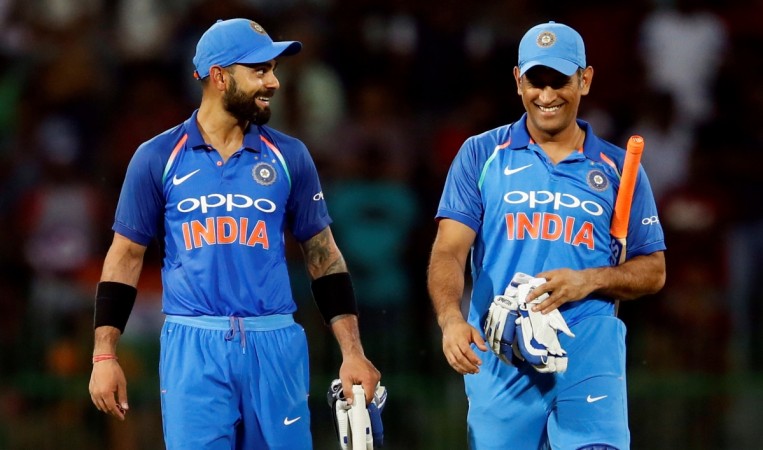 In the past, some of the cricketers, including Sachin Tendulkar, have opened restaurants in India. Now, a "Dhoni & Kohli" eatery has been launched in Mumbai. But are the former and current captains involved in the business? Read on to find out.
Indian skipper Virat Kohli and MS Dhoni share a special bonding on a cricket field. Have they taken that partnership to business? Not exactly.
This restaurant in Kandivali East, Mumbai, has nothing to do with two of the most famous cricketers in the country.
Also read: Kohli disappoints on Kumble's birthday
On Wednesday (October 18), as the nation celebrated Diwali, noted cricket statistician posted a picture of "Dhoni & Kohli" restaurant on his Twitter account. Soon, comments started to flow in asking about the exact location of the eating place.
While one Twitter user called it the "best partnership", there was another who asked whether the owners could be sued for using Kohli and Dhoni's names.
The restaurant is set up by Roys, according to "Zomato" website. According to a person who reviewed the food, said it was "pretty impressive".
"Its a newly opened restaurant in Thakur Village, and its pretty impressive!!," Kalyani Kulkarni wrote the website last week.
While Kohli and Dhoni have no association with this restaurant, it is likely to attract cricket fans in Mumbai.
Both Kohli and Dhoni are currently on a short break from international cricket. They resume national duty when India face New Zealand in a three-match One Day International series starting Sunday (October 22) at Mumbai's iconic Wankhede Stadium. It will be Kohli's 200th ODI.
With the first ODI in Mumbai, may be the cricket pair and some of the fans can head to the restaurant to check out how the food is!