Smartphones play an important role in our daily lives, and putting down thousands on a premium phone doesn't seem like a dead investment anymore. While branding has a major role in choosing a flagship smartphone, sometimes design can go a long way.
Take Samsung Galaxy S8, LG G6, Xiaomi MI Mix or even the newly-released Essential phone by Android co-founder Andy Rubin. All these smartphones have re-imagined the way we look at smartphones today and define a new path for other OEMs to follow.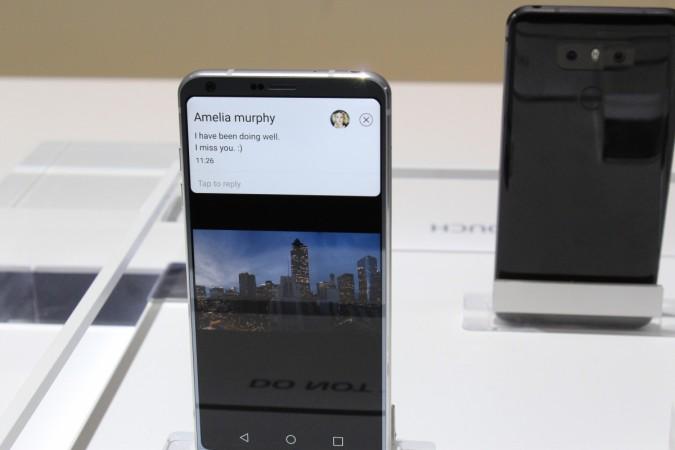 We are half way through 2017, but some of the most exciting launches are yet to happen. Apple iPhone 8 is undoubtedly the biggest release. The one key element of the iPhone 8 is said to be the bezel-less design. Let's take a look at all the upcoming smartphones with bezel-less displays.
Apple iPhone 8
Apple is expected to launch its 2017 flagship iPhone in September, but rumours are rife that there will be a tenth-anniversary edition model called iPhone 8 with significant upgrades. The first noticeable thing would be the design, which is said to be bezel-less combined with a fusion of metal and glass construction. That sounds really cool. But Apple is known to underplay the rumours and it's best to manage our expectations.
There have been rumours pointing to a truly bezel-less display in the iPhone 8, which seems logical considering most Apple rivals are already on board with the trend. For the first time ever, iPhones will also have OLED displays to complement the new design.
Google Pixel XL 2017
Google is reportedly going to launch a new Pixel XL version with a revamped design to rival other flagships this year. The Pixel XL (2017) is said to have an AMOLED display measuring 6 inches made by LG – one of Google's Nexus partners. The leaked design of the phone suggests the phone is quite compelling.
Nokia 8
We recently uncovered that Nokia 8 will not be the company's first flagship this year. The handset is said to feature a bezel-less display, according to a leaked photo of the phone.
A bezel-less design for Nokia 8 will stage a strong comeback for Nokia, especially after being under the radar for years.
Sony
If the rumours are to be believed, Sony is going to surprise (even shock) everyone with the biggest transformation in its Xperia smartphones. All those thick bezels surrounding the display in Xperia smartphones have long been subjected to criticism, and Sony will finally let it go this year.
At IFA 2017, Sony is expected to launch a new flagship smartphone with 6-inch display, which will adorn the entire front portion of the phone without any space for bezels. Now that's something we are truly excited about.
Sharp
While all the big players in the smartphone space will show their best hand this year, Sharp will join the bandwagon with a bang. Two smartphones by this Japanese manufacturer are due for this year and they're currently referred to as FS8010 and FS8016. Both smartphones are said to have massive displays without any bezels.
What's more interesting is Sharp is rumoured to make them official at an event set for July 17.
Let us know your thoughts on bezel-less smartphones in the comments below.