Smartphones have become a crucial part of our daily lives. Owing to that demand, manufacturers are making sure that consumers have all the options they need before buying a new phone. While this may lead to confusion on several occasions, it will also help buyers with various budgets to make the right choice.
There are several smartphone brands, but only a few of them are known by their reputation. Samsung and Apple are obvious choices for many, but thanks to HMD Global, Nokia is back in the game.
Nokia has launched three smartphones and reintroduced the iconic Nokia 3310 feature phone in a new avatar. Nostalgia aside, Nokia has been doing a fairly good job in keeping itself on the map. Nokia 3, Nokia 5 and Nokia 6 have been well received by critics and enthusiasts and expect to do well in terms of sales as well.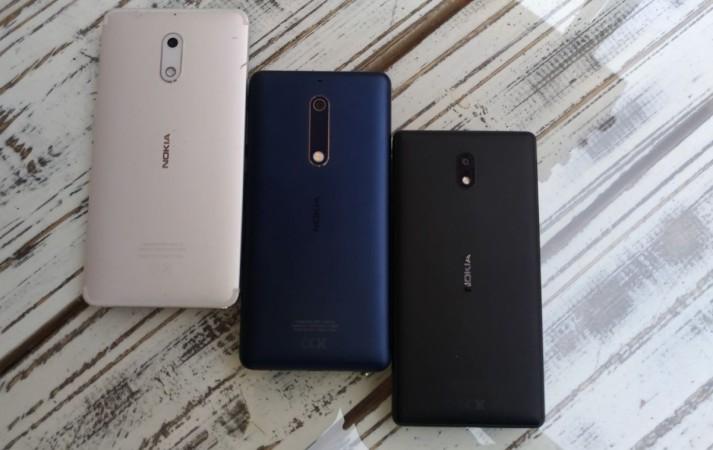 But that's just the beginning. If ongoing rumours about upcoming Nokia smartphones are to be believed, the Finnish brand is going to bring in some exciting products in the second half of the year.
Nokia 9 has widely been rumoured to be the company's most premium flagship product, but new reports suggest that Nokia 8 will be the one to woo fans around the world before the nine arrives.
In a recent interview with a Finnish publication – Mobiili.fi - Pekka Rantala, Marketing Director of HMD Global, said that the company will launch the second batch of Nokia smartphones soon. While details about which devices the company is planning to launch remain unclear, Rantala hinted at the Nokia 7, Nokia 8 and Nokia 2.
This means Nokia is skipping the number "4" just like OnePlus did and for the same reasons. But that's not relevant right now. The upcoming smartphone monikers suggest that a budget smartphone and two premium phones are due for release.
While we've heard a lot about the Nokia 8, little is known about Nokia 7 and Nokia 2. But we are confident that more details will emerge in the days to come.
From what we know so far, Nokia 8 is likely to be one of the most anticipated smartphones capable of giving other flagships such as Samsung Galaxy S8 and iPhone 8 a run for their money. The handset is expected to feature a 6-inch 2K display with bezel-less design, dual rear camera or a single highly capable 23 MP shooter by Carl Zeiss, a 4,000 mAh battery and Snapdragon 835 chipset. It is also likely to feature an iris scanner for security and offer 64 GB and 128 GB storage options with 4 GB and 6 GB RAM, respectively.
We expect Nokia 2 to have features lower than the Nokia 3, which is an affordable sub-Rs 10,000 smartphone. Nokia 7 will find a balance between Nokia 6 and Nokia 8. It is going to be an interesting year for Nokia and if you're a fan, stay tuned for more updates.