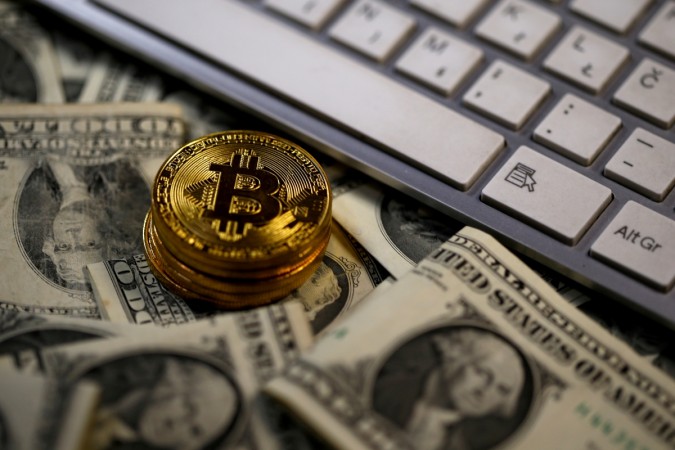 Even though people are talking about bitcoin and other forms of virtual currencies, the true understanding of cryptocurrency is often lost in the translation. But that doesn't hinder the spiking interest into the whole new world of the digital form of currencies – that has received its fair share of praise and criticism over the months.
On one hand, we read about investors buying millions worth of bitcoins and on the other hand, bitcoin skeptics are getting louder. Besides cryptocurrency trading, mining of the virtual currencies is a popularising notion among the techies and also a gateway for hackers to utilize computing power from devices of unsuspecting victims and organizations. Of course, there are risks involved in the business, but investors are also finding fruitful results with cryptocurrency trading.
If you've been thrilled by all the talk about bitcoin, ripple, litecoin and other forms of cryptocurrencies in India but have no idea how to get started, there are two ways – mining and trading. Since mining is a complicated process for technically-challenged to understand, let's give you the best options that'll get you started with crypto trading.
The most important step is to find a suitable trading platform that you are comfortable with and you can trust. A good amount of internet search can yield some knowledge, but there's a risk of being lured by biased posts. Here are some bitcoin trading platforms that allow buying and selling of bitcoin and other forms of cryptocurrencies in India.
Unocoin
Unocoin is a multi-cryptoasset exchange platform that lets you buy, sell, store, use and accept cryptoassets such as Bitcoin Gold, Bitcoin Cash, litecoin, ripple, ethereum, and bitcoin. With this platform, users get full-featured mobile bitcoin app in addition to the website, access to real-time bitcoin market prices and instantaneous trading transactions.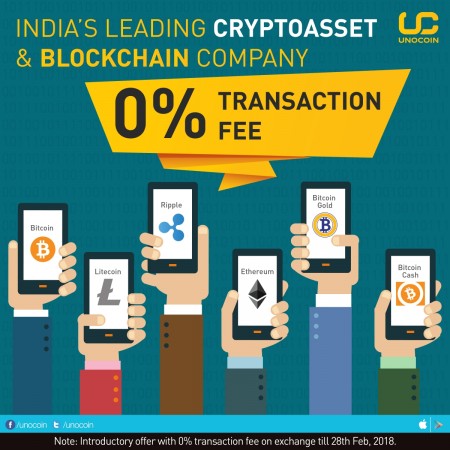 As a limited period offer on Unocoin, traders can avail zero percent transaction fee till February 28, 2018, which is a strong USP for the platform. Unocoin supports various payment methods including bank transfers, PayUmoney balance and net banking.
ZebPay
ZebPay is an equivalent alternative to Unocoin with identical features. There are mobile apps for Android and iOS for easy trading on mobile phones. ZebPay exchange has received mixed reviews from its users, mostly involving the speed, fees and delays in KYC. But the platform is trusted by many and also serves the purpose for bitcoin trading in India.
ZebPay lets you buy bitcoins by transferring funds from your band using NEFT, RTGs and IMPS.
Coinsecure
Coinsecure lets you trade online via its website as well as mobile app. It has a quite positive reputation in the bitcoin trading industry and it's quite handy when it comes to using its features and interface. The platform lets you have two-factor authentication, trade for as low as Rs 100 and has 0.4 percent charges on trades.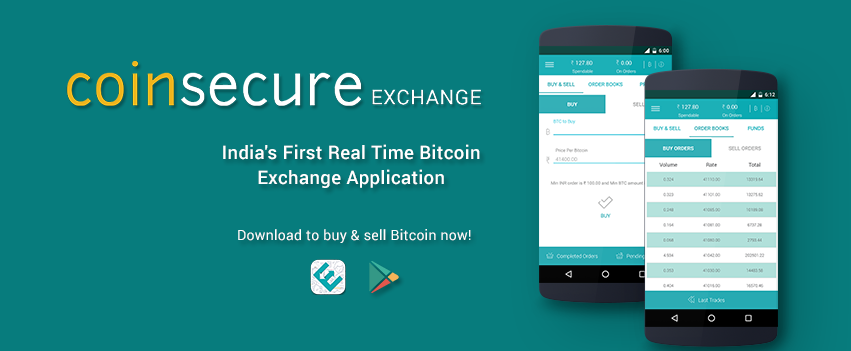 Coinome
Coinome has been widely recommended by traders within the BTC community. But it's not entirely a trading platform where you can buy or sell bitcoin, but merely a way to connect users. With backing from BillDesk, instant eKYC using Aadhaar and instant withdrawals on weekdays, Coinome is seen as a perfect fit for traders who'd like to keep all BTC transactions at their fingertips.
There are no apps for this platform, but it can be accessed via the website.
Koinex
Finally, we have Koinex – another name in the bitcoin trading sector with mixed reviews from its users. The positive reviews favor the availability of bitcoins, allowing easy purchases and the negativity is drawn by its comparatively high transaction fees.
Security is a top priority with OTP verification and PAN card is mandatory to use the platform. It offers both web and mobile access, but only through Android smartphones.