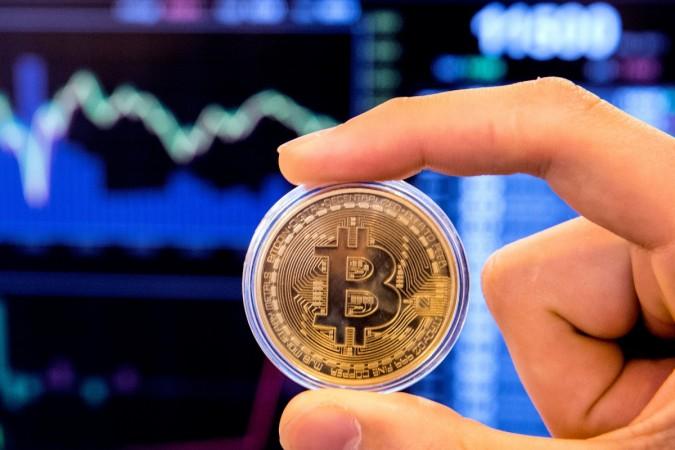 At a time when falling cryptocurrency prices have been sending shockwaves among those who have invested in virtual currencies, a mysterious investor has apparently bought bitcoins worth $344 million.
The strange bitcoin buyout comes as cryptocurrencies are bouncing back after prices of major currencies dropped up to 50 percent in the beginning of 2018 as increasing regulations and investor fears affected the overall market outlook.
"Not sure who that big buyer was, but many have bought this dip and have added since the rebound and additional regulatory clarity in the US and Asia," Alex Sunnarborg, a founding partner of hedge fund Tetras Capital, was quoted as saying by Market Watch.
The unknown investor made the purchase between February 9 and February 12 with the bitcoin address "3Cbq7aT1tY8kMxWLbitaG7yT6bPbKChq64." The buyout reportedly took the investor's bitcoin balance from 55,000 to 96,650.
"Bitcoin address 3Cbq7aT1tY8kMxWLbitaG7yT6bPbKChq64 purchased $344 million worth at an average of $8,400 (£5980.55) from 2/09/18 through 02/12/18 - then, doubled down adding nearly 41,000 coins for a new total of 96,000 coins worth around $900,000,000 at today's price ($9,400)," Andy Hoffman, the operator of CryptoGoldCentral.com, a cryptocurrency consultation firm, tweeted.
The bitcoin price that Hoffman was referring to was from last week. The cryptocurrency has made some recovery since then and is currently valued at around $10,788. Therefore, the owner of the address has now entered the so-called bitcoin billionaires club.
In December, bitcoin's price hit its all-time high of $19,535.70, before suffering a sharp decline. The cryptocurrency experienced a brief recovery on January 6 when its value hit $17,035.60. But after that, it was a free fall.
In the last five years, bitcoin has registered a growth of more than 4,000 percent. In 2017 alone, the virtual currency grew 1,300 percent, while ethereum and ripple managed to register about 8,000 percent and 32,000 percent growth, respectively.
According to Coindesk, ethereum is currently trading at $942.43 while bitcoin cash is worth $1,522.95. Litecoin is now valued at $222.4, and ripple is currently worth $1.15.